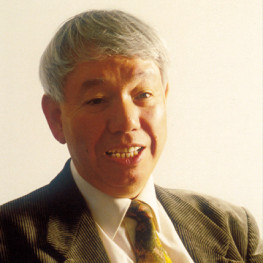 Akasaka Kazuo
Director, Global Listening Centre.
Prof.: Aomori University (Health And Welfare), Japan.
GLOBAL LISTENING BOARD
Prof. Kazuo Akasaka is one of the most famous personalities in Japan whohas done lots of work in the field of Communication Studies. Prof Akasaka was the Professor of Sapporo University and worked for more than 34 years.
Prof Akasaka was appointed for 6 years by the Aomori University of Health and Welfare as a Dean &HeadProfessor in the departmentof Health Sciences Research Training Centre.
During the tenure Professor Akasaka had done lot of worksfor the academic activities which resulted AomoriUniversity of Health and Welfare to turn into a world class institute.
Prof Akasaka had trained many students not less than 600 in the field of communication Studies notonly in Japan but also in the USA and professor of Communication Studies in Canada and New Zealand and Australia.
Prof Akasaka is now a columnist in the two leading newspapers in Japan now and serializing for the Mainichi Newspaper Com. He has already written 100 columns now.
He is still continuing to write his columns. He also wrote the columns for more than 3 years for theSeveralNewspaper Companies, in Japan.such as Hokkaido Newpaper Company.
While he was teaching at Sapporo University, he also taught Communication Studies for ten years at the University of Maryland USA Chitose in Hokkaido.
He also taught at Cornel University in New York States in America for one year and taught at theUniversity of Melboren, Australia and Christchurch Polytecnic in New Zealand asa special courses more taught ten years.ProfTatchan has done many works on Listening.
He also gives many lectures in Japan and many countries now. Prof. Tatchan K Akasaka is a well know figure in Japan .