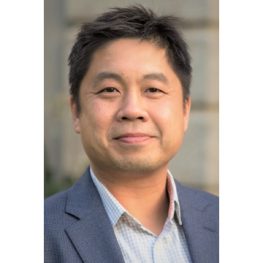 Jeffrey Yip
Ph.D.
Director (Academic & Strategy) , Global Listening Centre.
Asst. Prof. : Beedie School of Business, Simon Fraser University.
Dr.Jeffrey Yip is an Assistant Professor of Management at the Beedie School of Business, Simon Fraser University . Dr Jeffrey received his PhD in Organizational Behavior from Boston University and his master's degree in Human Development and Psychology from Harvard.
He is an organizational psychologist with consulting experience in the areas of leadership development and talent management. His professional experience includes work in leadership development at the Center for Creative Leadership, as co-founder of the Halogen Foundation in Singapore, and as a section commander in military service.
Yip's research is published in leading peer-reviewed journals, including the Academy of Management Annals, Academy of Management Learning and Education, Journal of Organizational Behavior, Organizational Dynamics, Human Resource Management, Non-profit Management and Leadership, and the International Journal of Selection and Assessment. He is also the author of two leadership guidebooks: Return on Experience: Learning Leadership at Work (Center for Creative Leadership, 2009) and Leadership Wisdom: Discovering the Lessons of Experience (Center for Creative Leadership, 2008).
Yip has received numerous awards, including a Fulbright Scholarship, the Arnon Reichers Best Paper Award by the Academy of Management, a fellowship by the Learning Innovations Laboratory at Harvard University, and an honorable mention for the Douglas McGregor Memorial Best Paper Award.
Prior to Simon Fraser University, Yip taught graduate courses in organizational psychology, interpersonal dynamics, and talent management at Claremont Graduate University (CGU) and Boston University. At CGU, he directed the Talent Science Lab and served as an advisor to the Accenture Talent Innovation Lab.