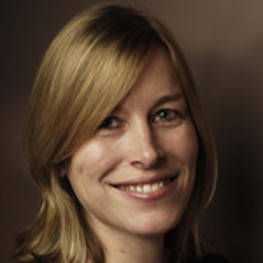 Jo Tacchi
, Ph.D.
Director, Global Listening Centre.
Prof. : IMCI, Loughborough University, London.
GLOBAL LISTENING CENTRE
Professor Jo Tacchi   PhD Professor in the Institute for Media and Creative Industries at the Loughborough University London
Dr Jo  is a media anthropologist with a record of research collaboration with academic, commercial, government and community partners. She has led a number of complex, multi-country research projects and developed ethnographic and action research approaches and methodologies that have been taken up globally. Her research is mostly concerned with media, communication and development. She also has a long standing interest in media and affect, participatory content creation, and the role of radio and new audio technologies in domestic spaces. She has developed methodologies that combine ethnographic principles with action research cycles (ear.findingavoice.org), and recently published Evaluating Communication for Development (2013 Earthscan, Routledge), and Digital Ethnography: Principles and Practices (2016 Sage). Her current work explores issues of voice and participation in relation to information and communication technologies (ICT), media and development, education and active citizenship, and capacity development in relation to evaluation of communication and development. One of her main fields of research in the past 15 years has been media and communication for development and social change, with a focus on issues of voice and listening.
ACADEMIC  BCAKGROUND : Professor Tacchi moved from the UK to work at the Queensland University of Technology in Australia in 2001 and since then has won over AU$5m in competitive research funding from organisations including the Australian Research Council, UNICEF, UNESCO, UNDP, KPMG, Intel, ABC International Development, DFID, IDRC. She joined RMIT University in Melbourne in January 2011 as Deputy Dean for Research and Innovation in the School of Media and Communication, and from there became the Director of Research at RMIT Europe in Barcelona.
She returned to the UK at the end of June 2016, and since October 2016 she holds the position of Professor in the Institute for Media and Creative Industries at the Loughborough
Other Activities : Professor Tacchi has a vested interest in research and publications, take a look at some of the works she is involved in below:
She has led a number of multi country projects with partners such as UNESCO, UNICEF, Intel and KPMG
Adult Education as a Means to Active Participatory Citizenship
Mobilising Media for Sustainable Outcomes
Finding a Voice, and Ethnographic Action Research
Senior College Member ESRC Peer Review College. 2015 – current
Australian Research Council (ARC) OZREADER 2008 – current
International Editorial Board, The Radio Journal
Editorial Board, Media, Culture and Social Change in Asia Series, Routledge
Editorial Advisory Board, Journal of Alternative and Community Media
University London campus, where she will continue with her research and contribute to the Institute's teaching and research supervision.