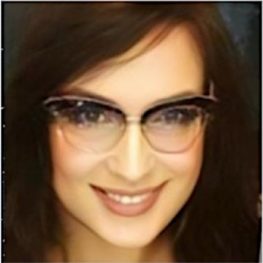 Nikolina Bačić Jemrić
M.Sc.
Director (Admin & Co-ordination), Global Listening Centre.
Senior Tax Auditor Ministry of Finance, Croatia.
Nikolina Bačić Jemrić is a professional with over 19 years of experience specializing in the audit of large companies and corporations. Since 1998. she has been working with Ministry of finance, Tax Administration. Rejika Croatia.
Nikolina obtained her Masters' Degree in Science in Law, field: Fyscal system and Fiscal Policy, in 2007. from the University of Law in Zagreb. Thesis titled: "Economic infrastructure and Methods of its Financing".
Nikolina obtained her Master's Degree in Economy, International Business, in 1997. from the University of Economy in Rijeka.
During her working experience, Nikolina realized that possessing of listening skills are a foundation for any constructive communication, whether in relationships with her clients, her colleagues or her bosses. Effective listening creates better productive at work place.
Nicolina is dertemined  to contribute her energies for Global Listening Centre so that she can promote effective listening by doing various Listening activities for creating a better, joyfful , peaceful & productive work place.
Nikolina loves the famous quote from Noble Laurate Mother Teresa "God speaks in the silence of the heart. Listening is the beginning of the prayer"