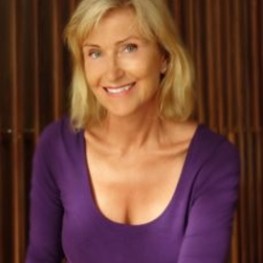 Sanna Ehdin
Ph.D.
Director (HealthCare), Global Listening Centre.
Owner : Sanna Relations AB
Sanna Ehdin, is a famous & respected name in Sweden . She has done Ph.D. in immunology, lecturer and author of 15 bestselling books that have sold more than a million copies in 10 countries. Dr Sanna is a pioneer in the Swedish health movement, and fueled its start with her health classic "The Self healing Human" (1999).
Dr Sanna Ehdin has 12 years of Biomedical research and 25 years of studies of Self-Healing, healthy foods and lifestyles & integrated medicine. She has lectured to >100,000 people and appears in the Swedish media frequently. Her social media platforms reach 300–400 000 people weekly, and her new website had 150 000 visits the 2nd month.
She is a digital nomad with bases in Sweden, California and Perth, Western Australia.
Dr Sanna Ehdin is passionate about inspiring and educating other people through books, lectures, social media, short films. She also loves silence, meditation and listening – and encourage everyone to meditate and do her Happy Heart-method every day as a way to slow down and really listen. Not just to other people but also to the pulse of Life. To connect via our hearts, that is central for clear communication. More than 90% of the communication between humans are non-verbal. Silence has all the answers, and the greatest answers are sometimes in between the words. That's why we need to really slow down and listen…She has been putting emphasis  and advocating  lot on LISTENING ACTIVITIES during her presentations .
Education: Dr Ehdin received a Ph.D. in Immunology at Lund University, Sweden, (1988) and did post doctoral research at Scripps Research Institute in La Jolla, California (1989-92). After 12 years of advanced biomedical research, Dr Ehdin choose to leave that and has spent 25 years studying self-healing, nutrition, holistic health (integrated medicine), and spiritual wellness.
Information: – I intend to make this world a healthier and happier place to live – and be alive! Dr Sanna Ehdin. Website: www.ehdin.com