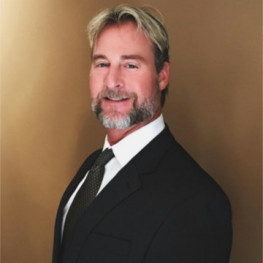 Thomas H Dahlborg
MSHSM
Director (Health Care), Global Listening Centre.
President : Dahlborg Healthcare Leadership Group, USA.
Thomas H. Dahlborg is an Industry Voice for Relationship Centered and Compassionate Care AND Servant and Relationship Centered Leadership. He is having a master's degree in Health Services Management from Lesley University .
An author, consultant and advisor, he is also a nationally recognized speaker, partner and collaborator. He is passionate about changing the healthcare system to a health CARING system.
Tom has more than 28 years of extensive leadership experience building relationship centered, patient and-family focused, empathetic, compassionate care models; analyzing and meeting patient and family expectations; optimizing strategic partnerships, ventures and teams; innovating leadership, and bending the cost curve. Prior to leading the Dahlborg Healthcare Leadership Group (DHLG) Tom was the Chief Financial Officer (CFO) and Vice President of Strategy for NICHQ (the National Institute for Children's Health Quality) where he not only led the financial turnaround of the organization he also ensured 100% of NICHQ projects included a key focus on parent partnerships and engagement. Before joining NICHQ, Tom was the executive director of the Hygeia Foundation, a nonprofit research institute focused on innovating patient centered care and leadership models; and prior to that the Chief Business Strategy Officer for Network Health Corporation (a Medicaid Managed Care Organization of service to a local Safety Net Hospital); and the Chief Operating Officer (COO) for the Health Plan Division at Martin's Point Health Care.
Through the Dahlborg Healthcare Leadership Group, Tom is currently addressing health disparities and improving health equity by collaborating with the Daniel Hanley Center for Health Leadership to ensure the voice of patients and families are successfully incorporated into these improvement efforts.
Also in collaboration with the Daniel Hanley Center for Health Leadership, Tom, as the patient and family engagement expert, is leading efforts to improve end of life care.
Tom recently delivered opening remarks and facilitated the Patient and Family Advisor Panel at the Patient and Family Centered Care (PFCC) Conference, and chaired the World Congress Patient Engagement Summit. He is an advisor to the Patient Voice Institute (PVI), an Advisory Board member for the Center for Health Engagement, a PIPSQC Ambassador, an Arnold P Gold Foundation, Hope Tang, MD Humanism in Medicine Essay Contest Reviewer, a Patient Voice Impact Judge, and recently a member of the National Quality Forum (NQF) Patient and Family Engagement Action Team, and also recently a Social Media Super Leader for the Robert Wood Johnson Foundation.
Tom writes extensively on relationship centered and compassionate care, patient engagement, patient safety, healthcare innovation, collaborative care models, health systems improvement, servant and relationship centered leadership, and is an industry voice for Hospital Impact and Fierce Healthcare. He is also a guest blogger for the Pediatric International Patient Safety and Quality Community (PIPSQC), ISOQOL, the Arnold P. Gold Foundation, and many others.
Tom is also currently writing the health care novel, From Heart to Head and Back Again … a journey through the healthcare system. He also shares stories of love, parenting, coaching and family through the Big Kid and Basketball series.