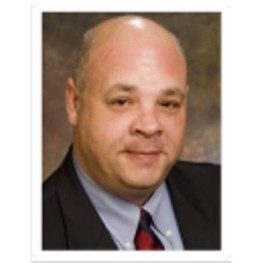 Tyler Lehman Adams
Ph.D.
Director (Academic), Global Listening Centre.
Dean : American University in the Emirates.
GLOBAL LISTENING CENTRE
Dr Adams is educated at The Florida State University (Ph.D. in Communication & Educational Leadership, 1995; M.S. in Communication Theory, 1992) and the University of Florida (B.A. in Speech Communication, 1990), Adams is an organizational innovations specialist.  He was a D'Aquin Endowed Professor of Communication at the University of Louisiana from 2006 to 2013 and was an Assistant & Associate Professor of Communication at Louisiana from 1998 to 2006.  He began his career as a full-time Instructor in 1993 with the University of Arkansas at Monticello.  Over the past decade, Adams has focused on internationalizing his professional network, thereby expanding his academic perspective.
He has held several distinctive appointments because of this global shift.  Currently, he is in Dubai, the United Arab Emirates as Dean of the College of Media and Mass Communication at the American University in the Emirates.  Prior to that, he was in Nassau, The Bahamas as Dean of Continuing Education & Lifelong Learning at the University of The Bahamas (2018-2019).  He was also in Mexico City as a Foreign Distinguished Visiting Professor at the Monterrey Institute of Technology (2017-2018).  As well, he was also in Kuwait City at the Gulf University for Science & Technology as Professor of Mass Communication (2015-2016).  Dr. Adams was also Vice Dean at The University of Business & Technology in Jeddah, Saudi Arabia (2013-2014).  Adams taught in Pescara, Italy, as Da Vinci Fellow of Strategic Communication at D'Annunzio University (Fall 2012).  While on appointment in Central Asia for the U.S. Department of State as a CIES Fulbright Specialist, Adams was selected to be Interim Vice President of Academic Affairs at the Kazakhstan Institute of Management, Economics, and Strategic Research University (2011-2012).
From 2004 to 2010, Adams was the Graduate Director at the University of Louisiana, where he mentored numerous graduate students into top Ph.D. programs.  In 2006, he was a Junior State of America (JSA) Professor of Communication at Yale University.  He was also a McGee Fellow at The University of Iowa (1998).  During Spring and Summer 1997, he was appointed a Visiting Scholar at St. Benet's Hall at Oxford University, where he studied Common Law in free speech theory.  As well, he was a Debate Coach at The Florida State University from 1990 to 1993, and a champion Debater at the University of Florida from 1988 to 1990