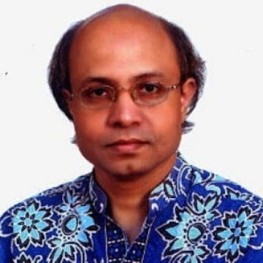 Abdur Razzaque Khan
Ph.D.
Director, Global Listening Centre.
Assoc. Prof. : Dhaka University, Bangladesh.
Dr. Abdur Razzaque Khan is an associate professor at the Department of Mass Communication and Journalism of the University of Dhaka, Bangladesh.
Dr. Dr Khan earned his PhD degree with high ranking from the Journalism and Media Studies Centre (JMSC) of the University of Hong Kong. He completed his MPhil in Mass Communication and MA and BA (Hons) in Mass Communication and Journalism from the University of Dhaka, Bangladesh. Dr. Khan taught at Communication and Journalism Department of the University of Chittagong for 16 years and was the Chair of the Department. Before taking up university teaching as profession, he was in the field of journalism for more than years and worked for the United News of Bangladesh—a prestigious private news agency in Bangladesh— and other media houses. Dr Khan is a life member of the Asian Media Information and Communication Centre (AMIC) and a member of International Association for Media and Communication Research (IAMCR). His areas of interest are : Critical Theory, Critical Political Economy of Media and Communication, Qualitative Research, Television Studies, Media and Crony Capitalism, Media and Society, Media and Religion,  Media and Cultural Studies, Communication and Social Justice, Political Islam and so on. Dr Khan believes Effective Listening and obeying  makes life successful & wonderful.