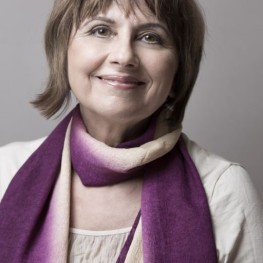 Andjelka Mihajlov
Ph.D.
Director (Environmental Listening) , Global Listening Centre.
UN Expert, Prof. : Scientist, Ex Serbian Minister PNRE.
Prof. Andjelka Mihajlov is an UN expert, consultant and scientist, and retired Professor at the University of Novi Sad's Faculty of Technical Sciences – Department of Environmental Engineering, since 2015. She is Chemical Engineer and obtained her Master's and PhD degree in technical science from University of Belgrade, and had additional education in chemical engineering in the USA. Professor Mihajlov is the Coordinator for green economy and environment in the Public Policy Institute and has over 300 publications, including a respected number in referred journals as well as consultancy references in projects supported by EU, UN agencies and the World Bank. From 2015 she is Member of the Serbian Core team for negotiations with the EU. For the last 20 years her specialties have been: environment, waste management, sustainable development, climate change, international relations in environment and sustainable development. She is National mentor for the Foundation for Environmental Education programs in Serbia. She teaches by invitation at different universities worldwide. Having lived and worked in different environments and countries, such as Serbia, Austria, Montenegro, Albania, Turkey, Italy, Bosnia and Herzegovina, Slovakia and USA, and globally actively participating on conferences (Brazil, Cuba, India, Singapore, Kenya, South Africa, Sweden, Russian Federation, Greece, Canada, UK, USA, etc), have a strong understanding of multicultural environments.
She was appointed Serbian Minister for the Protection of Natural Resources and Environment from 2002 to 2004 and had a prominent role in leading the Reform Agenda of Serbia in Environmental Sector, member of National Committee for UNESCO from 2008 to 2015 and from 2005 to 2010 member of the EBRD's Environmental and Social Advisory Council in London. Professor Mihajlov was acknowledged by the United Nations Environment Program (UNEP) in 2006 as the women "Environmental Leader of the Western Balkans". She is honorary president of Environmental Ambassadors for Sustainable Development and the Serbian Waste Management Association.