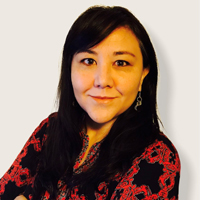 Angie Beeman
Ph.D.
Director (Academic), Global Listening Centre.
Assoc Professor, Baruch College. US
Dr. Beeman's research conceptualizes the evolution of racism, its intersection with economic inequality, and how this process affects institutional practices, identities, and interracial organizing. Her work has addressed how organizations can build more equitable environments as well as the challenges diversity, equity, and inclusion initiatives pose for people of color. Her forthcoming book, "Liberal White Supremacy: How Progressives Silence Racial and Class Oppression" addresses the limitations of liberal ideology and examines differences between liberal and radical organizing. Dr. Beeman's research has appeared in Harvard Business Review, Forbes Magazine, The Wire, Sociological Forum, Social Science Quarterly, Sociology of Race and Ethnicity, Violence Against Women and as chapters in several edited volumes. She has also written for Counterpunch Magazine and Racism Review. Her research on what she has called "emotional segregation" received an award from the American Sociological Association (ASA) and was published as the lead article in Ethnic and Racial Studies. This work was noted in the 2018 Presidential Address for the ASA. While this work focuses on systemic racism and macro-level structural barriers, Dr. Beeman also notes how emotional segregation impacts interpersonal meso- and micro-level listening skills. Empathetic and engaged listening has been a central part of her research and teaching on systemic injustice.
Dr. Beeman has been quoted in the Huffington Post, Diverse: Issues in Higher Education, Galveston Daily News, Wallethub, and College Magazine. Her work is recommended on several faculty development and resource lists pertaining to anti-racism, including Stanford University, University of California, Berkeley, Penn State Dickinson Law, University of North Carolina, UC Davis, James Madison University, Texas A&M, and NASA. Dr. Beeman has shared her work with multiple audiences and is frequently invited by organizations to speak on the issues of racism, social justice, and cultivating inclusiveness in the workplace. She has appeared on CSPAN's Washington Journal, Connecticut Public Television, Historic Mitchelville Freedom Park, and was a featured speaker for the Diversity and Inclusion Research Conference (DIRC 2020) as well as for NASA and the Association of Junior Leagues International. She has given several community talks on racism and social justice at The Strand Bookstore, Chinatown Soup, and NeueHouse. She has won three teaching awards, including the Whiting Fellowship, which granted her a partial sabbatical to continue her research on racism and social movements. Dr. Beeman received her Ph.D. from the University of Connecticut. Her dissertation entitled, "Grassroots Organizing and 'Post-Civil Rights' Racism: The Dilemma of Negotiating Interracial Solidarity in a Color-Blind Society" was awarded by the Society for the Study of Social Problems, recognizing social problems solutions and scholar activism.
Dr. Beeman's personal website: https://angiebeeman.wixsite.com/homepage
Twitter handle @AngieBeeman