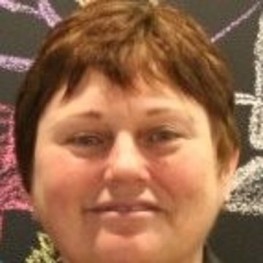 Carmel Martin
MBBS, MSc, PhD, MRCGP, FRACGP, FAFPHM
Director, Global Listening Centre.
Assoc. Prof. Monash Health (Monash University), Australia.
Dr Carmel Martin  is a medical graduate from the University of Queensland, Professor Martin completed a Masters in Community Medicine at the London School of Hygiene, University of London and a PhD in Epidemiology and Population Health at the Australian National University. Professor Martin is in active clinical practice as a general practitioner. Research in Australia, Canada and Ireland focuses on reforms related to chronic care and complex systems. Her interests, research and implementation  and evaluation cover a wide range of systems based interventions, underpinned by complex adaptive systems theory and constructionist perspectives. A particular focus is to improve personal chronic illness trajectories though active listening undertaken through outbound phone calls conducted by trained care guides or community health workers. This involves modelling and predicting illness and wellness, resilience, tipping points and deteriorations in individual patient journeys using complex systems theory and IT systems. Analysis of outbound phone calls using natural language processing initially using text summary has been conducted in Ireland. The approach is being trialled in Monash Health. It is hoped to use voice analytics to free up calls to become more naturalistic and supportive. She is the  Joint Editor in Chief of the Handbook on Systems and Complexity in Health (Springer Verlag) and Forum on Systems and Complexity in Health in Journal of Evaluation in Clinical Practice (Wiley) with Associate Professor Joachim Sturmberg, University of Newcastle.