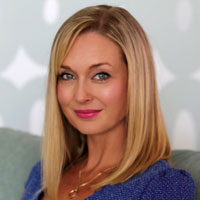 Cher McGillivray
PhD, MPsych(ClinPsych), GDipPsySc, GDipPsych, MAPS
Director (Academic), Global Listening Centre.
Assistant Professor Psychology Department/Faculty of Society and Design Bond University . Australia.
Dr Cher McGillivray is an Assistant Professor at Bond University and a registered Clinical Psychologist and has completed a PhD, Masters of Clinical Psychology, Graduate Diploma of Psychology and Psychological Science, Master of Business Administration, and Bachelor of Business. Cher seeks to understand how to rebuild competence and character in the hearts of families. She aligns with President Gordon B. Hinckley that "the strength of any nation is rooted within the walls of its homes." She advocates, teaches, and is a practitioner that emphasises the key to building stronger relationships is through wholehearted listening. Attunement allows internal worlds to shift when they resonate with the inner world of another, alleviating human suffering by transcending individuals to something greater than themselves. Cher disseminates research in leading international psychology journals, and is a frequent presenter at mental health and international trauma conferences. She is a published author with research interests in complex trauma, moral injury, childhood sexual abuse, posttraumatic growth, mindfulness, resilience, and the practice of wholehearted listening. 
QUALIFICATIONS
Doctor of Philosophy, Bond University
Master of Clinical Psychology, Bond University
Graduate Diploma of Psychology, Bond University
Graduate Diploma of Psychological Science, Bond University
Master of Business Administration, Southern Cross University
Bachelor of Business, Newcastle University