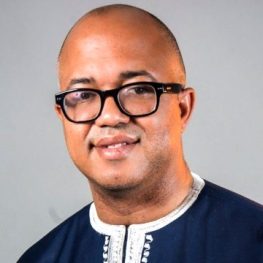 Dr Chikwe Ihekweazu
,
National Coordinator / CEO : Nigeria Centre for Disease Control
Dr Chikwe Ihekweazu Chikwe Ihekweazu is the Chief Executive Officer/National Coordinator of the Nigeria Centre for Disease Control. He is an Infectious Disease Epidemiologist and Consultant in Public Health Medicine.
Before his appointment, Ihekweazu was the Managing Partner at EpiAfric, a health consultancy firm. He worked previously as Co-Director of the Centre for Tuberculosis at the South African National Institute for Communicable Diseases, Johannesburg, South Africa. He was a Medical Epidemiologist consultant with the United Kingdom's Health Protection Agency, and at Germany's Robert Koch Institute.
Ihekweazu has held several consultancy roles with the World Health Organisation, in response to major outbreaks and supporting the design of surveillance systems in Geneva, Sudan, Liberia, Botswana, Zimbabwe, Lesotho, Swaziland, Turkey and Nigeria.
Dr Chikwe Ihekweazu is awarded with Distinguished Humanitarian Award by Global Listening Centre for his outstanding efforts to save Africa and the world from outbreaks of deadly diseases such as cholera, meningitis and haemorrhagic fevers. He has throughout his career been a role model in listening as a means of deep understanding and promoting actions. Through listening to the needs of the people and understanding their cultural beliefs he has under very difficult circumstances managed to build an effective disease control organisation in Africa's most populated country, a potential source of epidemics which if uncontrolled could easily spread across the world. Dr Chikwe Ihekweazu is a true global public health hero to whom the world owes a lot. His efforts and global importance have been highlighted in a recent article in the most prominent scientific journal Nature, where one of his former colleagues in the UK points out "Chikwe managed to listen to everyone, respected their contributions and made them feel as if they were leading it".
This Nigerian doctor might just prevent the next deadly pandemic