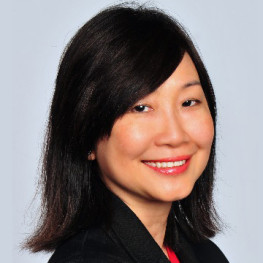 Christine Goh
Ph.D.
Associate Chairwoman, Global Listening Centre.
Dean : Graduate Studies & Professional Learning National Institute of Education, Nanyang Technological University, Singapore.
Dr.Christine Goh is one of the top famous figures in Asia and an internationally renowned Educator. Christine Goh received her postgraduate education in the UK from the Department of Linguistics and English Language, Lancaster University and the Department of English Language & Applied Linguistics, Birmingham University. She is Professor of Linguistics and Language Education in the English Language and Literature Academic Group and Dean for Graduate Studies and Professional Learning at the National Institute of Education, Nanyang Technological University, Singapore. Qualified as a secondary school English teacher, Christine Goh is a teacher educator and researcher with a strong interest in the interface between linguistic theories and language education, and she has an abiding interest in the development of oracy among English language learners. She has written 10 books and over 70 peer-reviewed journal articles and international book chapters. Her recent book publications include Teaching Speaking: A Holistic Approach (with Anne Burns, 2012, Cambridge University Press), Teaching and Learning Second Language Listening: Metacognition in Action (with Larry Vandergrift, 2012, Routledge), Language Learning in New English Contexts: Studies of Acquisition and Development (co-edited with Rita Silver and Lubna Alsagoff, 2009, Continuum/Bloomsbury), and Language Learning: Home, School and Society (with Rita Silver, 2006, Pearson). Her forthcoming book is Peer Work in Language Classrooms: Thinking Language (with Rita Silver, Palgrave Macmillan).
Christine Goh is known internationally for her work on English language education, particularly in the areas of metacognition, listening and speaking. She is frequently cited for her work and invited to speak at regional and international conferences. Her latest published book chapters on language teacher education are found in The Cambridge Guide to Pedagogy and Practice in Second Language Teaching (2nd ed.) (edited by Anne Burns and Jack Richards, 2012) and Teaching English as a Second or Foreign Language (4th ed.) (edited by Marianne Celce-Murcia, Donna M. Brinton, & Marguerite Ann Snow, 2014). She was also invited to contribute chapters to two recent volumes of the Wiley-Blackwell Handbooks in Linguistics Series: The Handbook of Language Teaching (edited by Michael Long and Catherine Doughty, 2009) and The Handbook of English for Specific Purposes. (edited by Brian Paltridge and Sue Starfield, 2012). Her latest contributions are found in the forthcoming TESOL Encyclopedia of English Language Teaching by Wiley and TESOL International.
Other book chapters that Christine Goh authored can be found in edited volumes published by Oxford University Press, Cambridge University Press, National Geographic Learning/Cengage, Springer International, Continuum, Palgrave-Macmillan, TESOL International, University of Michigan Press, Bloomsbury Academic and Routledge Taylor & Francis. Her journal articles have appeared in Language Teaching Research, Language Learning, Language Teaching, System, ELT Journal, Language and Education, RELC Journal, Language Awareness, Language Assessment Quarterly,Psychological Test and Assessment Modeling, Teaching in Higher Education, European Journal of Applied Linguistics and TEFL, Contemporary Foreign Language Studies and International Journal of Listening.  She is also the guest editor for three journals on the themes of second language listening and speaking.
In addition to her NIE leadership responsibilities, Christine teaches higher degree courses and supervises PhD research, and  is active in local and overseas consultancy on English language teaching, English language teacher education, and higher education programmes in English and Applied Linguistics. A member of the English Language Institute of Singapore (ELIS) Council, she is known locally for her expertise in oracy research and development among bilingual/ second language English language learners, as well as the professional development of English teachers. She is the Associate Chairman of the Global Listening Board of the Global Listening Centre. Christine is also an elected member of the  NTU Senate and an elected member of the 9-member NTU Advisory Board. She is on the editorial advisory boards of several leading international journals in applied linguistics and is a co-editor of the Asia Pacific Journal of Education (Taylor & Francis).
Research/Supervisory Interests: Oracy in English Learning and English Teachers' Professional Development
Metacognitive, cognitive and social processes in speaking and listening development
Teaching and assessing speaking, listening and pronunciation
Oracy-literacy relationships
Spoken grammar
The role of oracy in critical and inventive thinking, and academic learning
Discourse intonation of speakers of English as an International Language(EIL)
Language teacher cognition and teacher learning continuum
Management of innovation and change in English language education