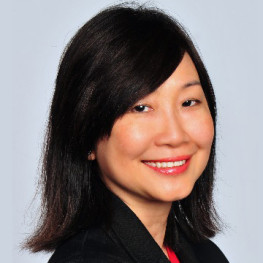 Christine Goh
Ph.D.
Past Assoc Vice Chair, Global Listening Centre.
President Chair Professor of Education Nanyang Technological University
Director : National Institute of Education (NIE), Singapore.
Christine C. M . Goh is President Chair Professor of Education (Linguistics & Language Education) of the Nanyang Technological University (NTU) and holds the appointment of the Director of the National Institute of Education (NIE), Singapore. Being an academic leader, Christine has a special interest in promoting listening as a critical leadership skill. She received her PhD (Linguistics) from Lancaster University, UK, on the topic of strategic processing and metacognition in second language (L2) listening. She is a qualified English language teacher with over 30 years of experience in language teaching and teacher education in various contexts. She has taught courses on linguistics and language teaching methodology in a range of initial teacher preparation and graduate programmes, and supervises PhD research. She is frequently invited to speak and conduct workshops at international conferences around the world and is most well-known for her work on teaching and researching L2 listening, and the role of metacognition and strategic competence in L2 listening.
A widely-cited international scholar, Christine has over 100 publications in the form of refereed books, book chapters and journal papers on the topic of L2 education and research and L2 speaking and listening. Her books on listening include  Teaching and Learning Second Language Listening: Metacognition in Action (with Larry Vandergrift, 2012, Routledge), a second edition of which is in the works. Teaching Listening in the Language Classroom (2002, RELC) has been translated into Chinese and Portuguese. She has also guest edited three journal special issues on L2 listening. Her most recent book publication Teaching English to Second Language Learners in Academic Contexts (2018, Routledge) was a collaboration with other world-renowned L2 learning scholars. Christine contributed the chapters on teaching listening. Her articles on L2 listening have appeared in many international handbooks on language education and research published by Routledge, Cambridge University Press, Springer Nature, National Geographic Learning, Oxford University Press, Wiley-Blackwell and Wiley. Many of Christine's publications on L2 listening were groundbreaking. They received hundreds of citations each and are key references for language teacher education programmes and L2 research.