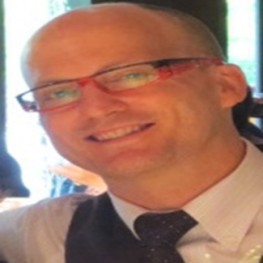 Christopher K Johannes
, Ph.D.
Director, Global Listening Centre.
Asst Prof, Kansai Gaidai University, Japan
Adjunct Professor, Akamai University, Japan
GLOBAL LISTENING CENTRE
Dr. Johannes's  PhD 20+ year multi/transdisciplinary international professional involvements and qualifications span behavioral and mind-body medicine, transpersonal psychology, counseling and psychotherapy, health and wellness coaching/consulting, adult education, TESOL, consciousness studies, integrative behavioral health, complementary and integral healthcare, homeopathic medicine, body work (e.g. Polarity Therapy, Reiki, CranioSacral), mediation, acting (TV movies), and numerous professional roles across international higher education that include program leadership, curriculum and course design, scholarly activities (e.g. well cited publications), teaching and mentorship, IRB (research approval), and advising.  The main ingredient across the success all of these applied and academic domains is mindfulness, which can also be framed as the art of listening with full, compassionate, and intentional presence across the spectrum of life and relationship.  Where there is no listening, there is no mindfulness; where there is no mindfulness, the best efforts fall short and the quality of life and living in integrity are diminished (and life itself may be imperiled); where there is mindfulness, there are vast opportunities of choice, right relationship, joy, creative and emergent growth, meaning and possibility, valued living, healing, clarity of purpose and intent, acceptance and forgiveness, wise use of power and politics, communication across developmental levels, celebration of diversity, and a relaxation into life's awesome play of paradox and mystery. 
Chris holds dual German-US nationality and is currently living in Kyoto, Japan.  Philosophically, he describes himself as an integral minimalist, and his MBTI profile is INFJ (1w2 Enneagram). 
Main university qualifications/awards: 
B.A. – University of Arizona, 1990, USA (Psychology)
M.A. – Northern Arizona University, 1992, USA (Clinical Health Psychology/Behavioral Medicine, Counseling)
M.Ed. – Northern Arizona University, 1993, USA (Community College/Adult Education: Counseling, Psychology, TESOL)
D.Hom, D.I.Hom, DHM – Hahnemann Academy of North America, British Institute of Homeopathy, 1995, USA (Homeopathic Medicine)
D.Sc. (Honoris Causa) –Open International University for Complementary Medicine [MedicinaAlternativa], 2003, Sri Lanka (Complementary Medicine)
Ph.D. (nostrification) – Universidad Central de Nicaragua [University of Central Nicaragua], 2008, Nicaragua (Transpersonal Psychology)
Ph.D. – Akamai University, 2011, USA (Transpersonal Psychology)
Ph.D. (Honoris Causa) – Akamai University, 2015, USA (Energy Medicine and Integral Health)
Additional Professional Qualifications (main):
NCC – National Certified Counselor, USA
MBPsS– Registered, British Psychological Society, UK
LMHC – Licensed Mental Health Counselor, USA, Washington
LPC – Licensed Professional Counselor, USA, Oregon
MARH; HD (R.Hom) – Registered Homeopath; Registered Homeopathic Doctor, UK; Canada
RPP, BCPP – Board Certified Polarity Therapist, USA
NACM – Certified Mediator, USA
MCHC – Master Certified Health Coach, USA
Reiki 1 and 2; EMDR 1 and 2; TFT Dx – USA
AZ.A.1.a. – Arizona State Board of Community Colleges Teaching Certification (Psychology, Counseling), USA
TESOL – Certified, Teaching English as a Second/Foreign Language, USA
SQ21 Coach – Spiritual Intelligence Coach, USA