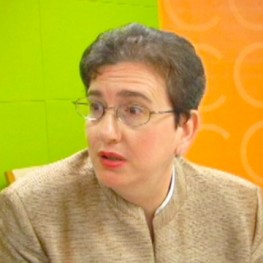 Colette Mazzucelli
MALD, Ed.M., Ph.D.
Past President (Academia), Global Listening Centre.
Prof. : New York University
Prof Dr Amb Colette Mazzucelli is Lead Editor with James Felton Keith of the Anthem Press Ethics of Personal Data Collection Series. She is developing a knowledge partnership with the Bled Strategic Forum (BSF) through which experts appear on BSF panels focusing on questions of personal data. At NYU New York, Professor Mazzucelli teaches blended and virtual seminars across Schools in conflict resolution, radicalization & religion, international relations in the post-Cold War era, ethnic conflict, and Europe in the 21st Century. She is a recipient of the NYU SPS Excellence in Teaching Award 2013.
Dr. Mazzucelli has participated in the Parallel Histories conference in the House of Lords and the CFR-Lumina Foundation Global Literacy Advisory Group. At the invitation of His Highness Crown Prince Manvendra Singh Gohil and Spencer Lord, she is a member of the Advisory Board, Ekta Transglobal Foundation Inc. Her diplomatic experience includes hosting the International Visitor Leadership Program (IVLP) to welcome Visiting Delegations to New York University in cooperation with the U.S. Department of State. Dr. Mazzucelli is a member of the Global Diplomacy Lab, a BMW Foundation Herbert Quandt Responsible Leader, and an alumna of the Brandeis University Summer Institute for Israel Studies. In 2016, she was named an Ambassador of Peace in recognition of her service as an educator with over 25 years' experience in technology-mediated learning.
At LIU Global, Dr. Mazzucelli is responsible to teach blended seminars in Europe (Budapest and Vienna) and to advise thesis research online by undergraduates engaged in fieldwork on 6 continents.
For Pioneer Academics, she mentors talented high-school juniors and seniors in Africa, Asia, Europe, and the Middle East who aspire to pursue their undergraduate education at leading US and Canadian institutions of higher learning. A Fulbright Scholar to France (1991) as well as Belgium and Germany (2007), Professor Mazzucelli is the author and/or editor of 5 books on European integration and transatlantic security as well as a contributor to numerous peer-reviewed journals. Her courses have been profiled by the Council on Foreign Relations in Foreign Affairs as well as the CFR Educators Bulletin. As the recipient of 11 fellowships in 7 countries, Dr. Mazzucelli's biography appears in Marquis Who's Who in the World. She was invited to participate in Canada's first training program on the prevention of mass atrocities and genocide by the Montreal Institute for Genocide and Human Rights Studies, Concordia University.
Ambassador Mazzucelli has spoken on panels commemorating the fiftieth anniversary of the Élysée Treaty of Friendship between France and Germany (1963-2013) by the French and German Embassies in Washington and the French and German Consulates General in Boston. During 2000-03, she was responsible to direct and teach the first technology-mediated seminar in the history of the Institute of Political Studies (Sciences Po) Paris analyzing conflict in the former Yugoslavia. Ambassador Mazzucelli is a former Director, International Programs, Budapest Institute for Graduate International and Diplomatic Studies, Budapest University of Economic Sciences, 1995-97. As a participant in the Robert Bosch Foundation Fellowship Program for Future American Leaders, she assisted with the ratification of the Treaty on European Union ("Maastricht") in the Federal Republic of Germany, 1992-93.
https://wwlifetimeachievement.com/2019/01/07/colette-mazzucelli/
and https://www.shethepeople.tv/home-top-video/colette-mazzucelli-technology-mediated-learning/