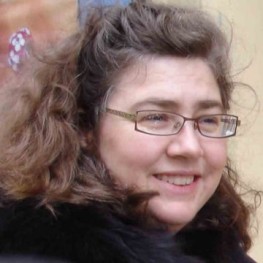 Constance Elizabeth Kampf
Ph.D.
Director (Technical Communication), Global Listening Centre.
Prof. : Aarhus University, Denmark.
Constance Elizabeth Kampf PhD is a great renowned & respected personality in Europe. She is an Associate Professor in the School of Business and Social Sciences at Aarhus University.  She has a Ph.D. in Rhetoric and Scientific & Technical Communication, and an M.A. in teaching English as a Second Language from the University of Minnesota. She believes LISTENING IS EQUAL TO WINNING.
She is a multidisciplinary scholar who works with listening as a key part of Project Management and Corporate Media Strategy in business contexts.  She also uses listening as a key part of her university courses, both encouraging students to listen as part of their proposals and project conceptions, as well as giving students the challenge of being listened to.  This challenge requires that they engage in critical thinking to produce ideas that are worth listening to.  Dr Elizabeth was awarded the Teacher of the Year 2014 for the school of Business and Social Sciences at Aarhus University.  She also is a member of the Phi Beta Kappa honor society.
She is a member of the IEEE Professional Communication Division, the Academy of Management, the International Project Management Association, Dansk Projektledelse, the IEEE Standards Association, the Council for Programs in Technical and Scientific Communication, and the Special Interest Group on Design of Communication of the ACM.  She is also co-editor in chief of the International Journal for Sociotechnology and Knowledge Development.