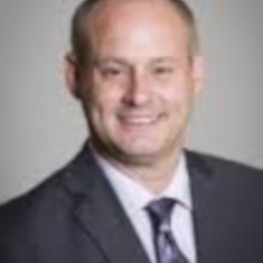 Darren C Treadway
, Ph.D.
Director (Academic), Global Listening Centre.
Assoc. Prof. : University at Buffalo
GLOBAL LISTENING CENTRE
Darren C. Treadway, Ph.D.,  is an Associate Professor of Organization and Human Resources at the University at Buffalo, State University of New York. He is a Research Fellow at the Center for Leadership and Organizational Effectiveness, Fellow in the US Academy on Workplace Bullying, Mobbing, and Abuse, and a Faculty Affiliate of the Alberti Center for Bullying Abuse Prevention. He received a Ph.D. from Florida State University, an MBA from Virginia Tech, and a B.S. form Concord College. Dr. Treadway's research interests include social influence processes in organizations, with particular reference to political skill, political will, leadership, and workplace bullying and abuse. He is the author of over 50 articles published in scholarly journals such as Journal of Applied Psychology, Journal of Management, Leadership Quarterly, Journal of Organizational Behavior, and Human Relations and recently co-edited Politics in Organizations: Theory and Research Considerations. He is Associate Editor at Frontiers on Psychology – Organizational Psychology and also a member of the Editorial Board for the Journal of Organizational Behavior.
Dr. Treadway's research has twice been received Best Paper Awards from the Journal of Management and American Journal of Business, Highly Commended Paper Award from Journal of Managerial Psychology and twice won the Emerald Publishing Citation of Excellence. His recent work on bullying has been highlighted in popular outlets such as Time, Forbes, Business Week, SHRM, and BBC. Prior to his employment with University at Buffalo, Professor Treadway was on faculty at the University of Mississippi where he was twice named the Researcher of the Year. His cumulative contributions earned him the 2009 SUNY @ Buffalo Exceptional Scholar Award.