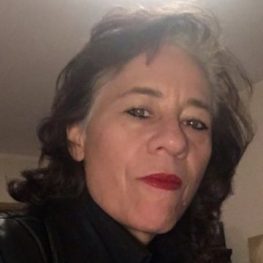 Deborah E R Hanan
Ph.D.
Director, Global Listening Centre.
Prof. : CSU Los Angeles, USA.
Deborah E R Hanan PhD is professor of critical cultural media studies, media ethics, communication theory, and research design in the TV/Film/Media Studies dept. at CSU Los Angeles (U.S.). Since 2010, she has also served as associate faculty in both the Professional Communication and Interdisciplinary Studies master of arts programs at Royal Roads University (Canada). She received her PhD in communication from USC Annenberg School of Communication and Journalism (2011) specializing in entertainment media, creative labor, and transgression studies, and holds an M.A. in communication from USC Annenberg (2007) as well as an Interdisciplinary M.A. in American Cultural Studies (communication, TV/film studies, anthropology and American history) from CSU Los Angeles (2004). Her research and teaching interests are international in scope, and center on the role the arts, entertainment and symbolic communication writ large have not only played in shaping, maintaining, and reflecting cultural norms but also propelling a vanguard of ideas concerning identity and the diversity of human experience. Prior to entering academia, Hanan enjoyed a lengthy professional career as a musician, songwriter, performer and visual artist in the entertainment and communication arts industries.