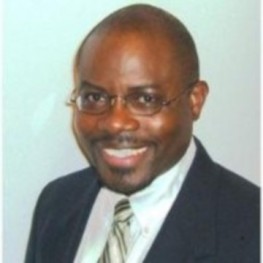 Dr Delroy Jefferson
MD, DBA
Director (Healthcare Listening), Global Listening Centre.
Medical Director at Health Services Authority, CI
GLOBAL LISTENING CENTRE
Dr. Delroy Jefferson is currently the Medical Director of the Cayman Islands Health Services Authority (HSA). Previously he was the Chief Medical Officer of the Cayman Islands, Medical Officer in Charge of the Sister Islands and Deputy Chair of the HSA board of directors. He is recognized nationally and regionally for his involvement in health policy development and has served as a champion for the regional regulation of health care quality as well as the promotion of good clinical governance, patient centered care and communication. He has obtained numerous leadership awards and was a recipient of the Heroes Day Emerging Pioneer Award by the Cayman Islands Government for his contribution to the development of the nation's health care service.
Dr. Jefferson has extensive experience in public sector management and policy as well as strategic and board development and has served on several national and regional boards and committees. He has lectured in various management and medical courses internationally and has authored peer reviewed health publications. He has been a keynote speaker on health policy related topics and has served as policy advisor to regional governments. He has a particularly interest in medical tourism within the Caribbean Region. He is past President of a local Rotary Club where is focus was on community building. He is widely travelled and his interest in medical tourism has brought him to various countries where he has spent time understanding medical tourism from the context of the countries visited.
Delroy graduated from the University of the West Indies (UWI) with BSc honors degree in biochemistry and physiology. At UWI he obtained his primary medical training as well as postgraduate training leading to the Advanced Diploma in Anaesthesia and the Doctorate of Medicine in Anaesthesia and Critical Care.  His residency training was at the University Hospital of the West Indies, with fellowships in anaesthesia, critical care and pain in Montreal, Cambridge and London.
He obtained a Masters degree in Public Policy and Management from the University of London and a Doctorate of Business Administration (DBA) from the Swiss Management Institute.  His first doctoral thesis was on Marijuana in postoperative pain and his DBA thesis was titled "Understanding Medical tourism in the Cayman Islands". He is a member of the American association of Physician Leaders European Society of Anaesthesia, Society of Critical Care Medicine, International Association for the Study of Pain, National Association of EMS Educators and the International Policy Governance Association.    In his spare time Delroy travels as a medical volunteer to Africa, Latin America and the Caribbean.