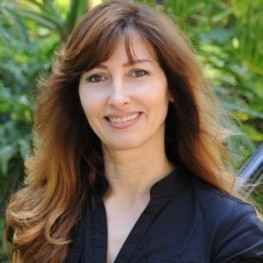 Dima Dabbous
Ph.D.
Director, Global Listening Board.
Asst. Dean : Phoenicia University.
Consultant at UNESCO.
Dr. Dima Dabbous, Assistant Dean in the College of Arts & Science at Phoenicia University. She was Assistant Professor of media and gender studies at LAU, is the UNESCO lead researcher and senior consultant on media in the Arab World. She was visiting assistant professor at Stanford University (Centre on Democracy, Development, and the Rule of Law) in 2014 where she completed research on the Lebanese Publications Court jurisprudence on freedom of expression between 1999 and 2014( Stanford Profile ).
Since 2007, Dr. Dabbous has been serving as editor-in-chief of Al-Raida (The Pioneer), the feminist flagship publication of the Institute for Women Studies in the Arab World, which she has successfully turned it into a peer-reviewed academic journal in 2013.
Dr. Dabbous has published several scholarly books,book chapters, and articles on broadcast regulation in Lebanon and the Arab world, with particular emphasis on public service broadcasting and media monitoring during national elections. She also has a number of  publications on women and Islam on the pan-Arab satellite channel  al-Jazeera.