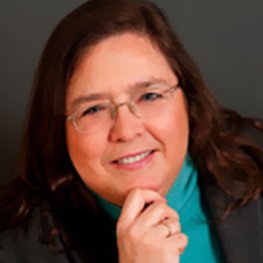 Helen Meldrum
Ph.D.
Senior Vice President (LISTENING IN SCIENCE), Global Listening Centre.
ASSOC Prof.: Bentley University, USA.
Helen Meldrum, educator and consultant is an Associate Professor of Psychology in the Program in Health Sciences and Industry-Department of Natural and Applied Sciences at Bentley University in Waltham Massachusetts. Prior to coming to Bentley, she was an Associate Professor of Communication and Psychology at Massachusetts College of Pharmacy and Health Sciences. Dr. Meldrum has taught in graduate programs at Babson College, Northeastern University and the University of Rhode Island. Areas of expertise include; interpersonal and group dynamics, medication adherence, customer service, psychology of adulthood, dealing with difficult people, mental health services, talking about treatment plans, communicating sensitive issues, self-advocacy skills for patients, and conflict management. Helen has a particular strength in teaching "teaching skills" having facilitated many train-the-trainer programs in the U.S., Canada, Europe and Israel.
Helen received her Doctorate from The Hiatt School of Psychology and Education at Clark University in Worcester, Massachusetts. She holds a Masters in Counseling and Consulting Psychology from Harvard University, where she also did advanced graduate work in Human Development. Her B.S. is from Emerson College in Boston where she concentrated in Communication Education and Psychology.
Dr. Meldrum has addressed a wide variety of groups across the country and internationally. Her articles, interviews, editorials and reviews have appeared in many publications including USA Today, The Wall St. Journal, Integrative Medicine, The Journal of Public Mental Health and The International Journal of Clinical Leadership. Her book Interpersonal Communication in Pharmaceutical Care. New York: Haworth Press has been widely adopted and her text Provider-Patient Partnerships is written with Mary Hardy M.D. Helen's newest book is entitled: Characteristics of Compassion: Portraits of Exemplary Physicians (2010). She won the "Researcher of the Year" (2012) award from The International Listening Association.
Active as a consultant, clients have included: The American College of Physician Executives, Abbott Labs, Shell Oil, Bayer, Glaxo, Kaiser, Humana, Cigna, Beth Israel Hospital, Prudential, Harvard Vanguard, Blue Cross of Western NY, NYU Med. Center, U.S. Veterans Affairs Medical System, AARP, Genesis, Pharmaceutical Society of Australia, Harvard Risk Management Foundation, Institute for Law Enforcement Management, Fisher-Price, Florida Assoc. of Family Physicians, Toronto Children's Hospital, Belleview Hospital, Walter Reed Medical Center, Physicians for Women's Health, Young and Rubicam, Saatchi&Saatchi, Aetna and Pfizer. Helen has co-authored over twenty media scripts for training professionals and has appeared as an expert commentator in several. Academic presentations include addresses on Collaborating about Treatment Protocols for the APhA, Communicating about Risk for the United States Pharmacopeia and presented Teaching Physicians to talk about Care Plans for the conference on Communication & Medicine at Oxford University U.K.
Helen is a member of several professional associations including the National Communication Association and New England Society for Applied Psychology. She is active as a volunteer with several animal rescue groups.