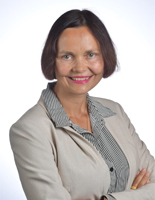 Dr. Laura Dryjanska
Ph.D.
Director (Academic), Global Listening Centre.
Associate Professor at Biola University
Dr. Laura Dryjanska is the Director of the Master of Science in Industrial-Organizational Psychology, launched by Biola University (as a result of consulting with McKinsey).
Laura is an Associate Professor at Biola University who has been serving in the Rosemead School of Psychology since 2017. She obtained an international joint PhD in Social Representations and Communication in 2012 from the Sapienza University of Rome, Italy.
In all her work, she emphasizes listening as the way to implement positive psychology and encourage flourishing, on the foundation of meaningful relationships and purpose. Laura has interest and expertise in social psychology as applied to work and organizational settings. She has taught industrial-organizational psychology in Italy, Poland, and the United States. Laura has also published two introductory books on the topic of organizational psychology and several articles in peer-reviewed journals. She has been a member of the Society for Industrial and Organizational Psychology (SIOP), a division of the American Psychological Association, since 2017. Laura serves on the International Affairs Committee of SIOP and she is also a member of the Women Inclusion Network.
Laura endorses a robust vision of a global citizen psychologist. She was awarded the Fellow status by the American Psychological Association (Divisions 1 and 9).
Recently, Laura was appointed the chair of the "Big Tent" of the Alliance for Work and Organizational Psychology.