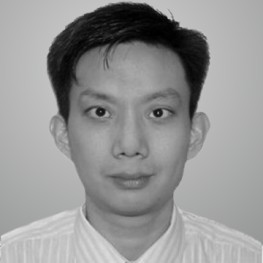 Edward Yah
Associate Director ( Strategy), Global Listening Centre.
Principal Consultant : EdYah Global,
Singapore.
GLOBAL LISTENING BOARD
Edward Yah, MSc, FRSA   Edward is currently the Principal Consultant at EdYah Global Singapore , a boutique marketing communications consultancy offering copywriting and marketing expertise for SMEs. Having a love for the English Language, Edward has been involved not only in marketing communications – crafting exquisite copy for clients, as well as sharing his joy for good language skills by lecturing on the English Language to TESOL students – from the young learners to working professionals. Professionally trained as a marketing communications practitioner, Edward possesses expertise in corporate branding, strategy development , copywriting, and public relations across all industries and media platforms. As a recognised figure within the communications industry, he has worked with clients from local SMEs to public organisations, allowing them to harness the power of communications to drive their marketing efforts. Edward has been elected Fellow of the Royal Society of Arts (RSA) in recognition of his outstanding contribution to the study of corporate communications and the English Language.