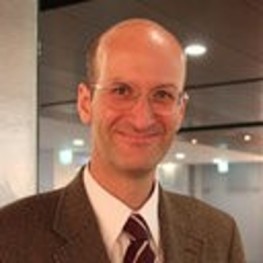 Emanuel Yi Pastreich
Ph.D.
Director, Global Listening Centre.
Director : The Asia Institute, S Korea.
Director : Earth Management Institute.
Prof. Emanuel Pastreich is director of the Earth Management Institute and director of the Asia Institute in Seoul. His current research is divided between his work on technology and its impact on society and the impact of the Chinese literary tradition in Korea and Japan. Pastreich has a B.A. in Chinese literature from Yale University (1987), Master's Degree in comparative culture from the University of Tokyo (1992) and a Ph.D. in East Asian Languages and Civilizations from Harvard University (1997).
Pastreich founded the Asia Institute in 2007, a think tank that coordinates research between experts in Asia and the rest of the world on the intersection of technology, the environment and international relations.
Pastreich has written articles about the environment, technology, globalization, international relations and business in Asia for such journals as Japan Focus, Foreign Policy in Focus & the Harvard Journal of Asiatic Studies.
Pastreich started his career as assistant Professor of Japanese literature at the University of Illinois (1998-2005) and has taught at Harvard University, George Washington University, Woosong University and the Korean Institute of Foreign Affairs and National Security.
He has published six books:
The Novels of Park Jiwon: Translation of Overlook Worlds (Seoul National University Press) & The Observable Mundane: Vernacular Chinese and the Emergence of a Discourse on Popular Narrative in Edo Japan (Seoul National University Press) & Selected Publications of the Asia Institute (Asia Institute Press) in English & . Record of a Robinson Crusoe in Korea: Life is a Matter of Direction, not Speed (Nomad Books), International Experts talk about Korea (Dasan Books) and Another Republic of Korea of which only Koreans are Ignorant (21st Century Books) in Korean.
Pastreich's consulting includes work for Daedeok Innopolis, Korea's premiere technology cluster advisor for internationalization and foreign investment for Daejeon Metropolitan City, special advisor for the governor of Chungnam Province, the Korea Institute for Bioscience and Biotechnology, the Korea Institute for Nuclear Safety, the Korea Institute for Geoscience and Materials and the Korea Research Institute for Standards and Science. Pastreich is currently columnist for the Joongang Ilbo Newspaper.
Previously Pastreich served as Director of the policy think tank KORUS House (2005-2007), which he founded, at the Korean Embassy in Washington D.C. where he was best known for its lecture series on East Asian politics and business. He was also editor-in-chief of the official on-line newspaper of the Korean Overseas Information Service "Dynamic Korea." Pastreich determined content, edited articles, suggested advertising and marketing policy and wrote frequently about contemporary affairs. He is fluent in Chinese, Japanese, French and Korean.
Prof Emanuel Pastreich believes Listening is a great solution to bring peace in the global. Emanuel is committed to take forward the noble mission of Global Listening Centre .