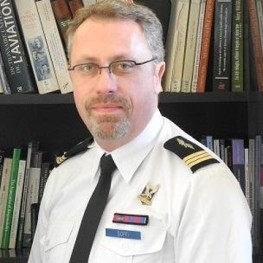 Emmanuel R Goffi
Ph.D.
Director, Global Listening Centre.
Research Fellow : Centre for Defence & Security Studies, Univ. of Manitoba, Canada.
Assoc. Doctor : Institut d'Etudes Politiques de Paris-Centre de Recherche Internationales, France.
Emmanuel R. Goffi is a world renowned specialist in military ethics and defence and security studies. He served in the French Air Force for 22 years and is currently a research fellow at the Centre for Defence and Security Studies at the University of Manitoba (UofM), in Winnipeg, Canada. He is also an Associate Doctor with the Institut d'Etudes Politiques de Paris-Centre de Recherche Internationales (Science Po-CERI), a research fellow with the Canadian Mennonite University in Winnipeg and with the Centre FrancoPaix en résolution des conflits et missions de paix de la Chaire Raoul-Dandurand en études stratégiques et dipolmatiques, Université du Québec à Montréal. Dr Goffi strongly believes that through Listening major conflits can be avoided.
Emmanuel lectured in International Relations, the Law of Armed Conflicts, and Ethics at the French Air Force Academy for five years before he was appointed as an analyst and research associate at the Center for Aerospace Strategic Studies in Paris for two years. He also lectured in International Relations at the Management Institute in Paris, at the Diplomatic Science Institute in Marseille, at the Paris Graduate School of Business and Management, and more recently at Brandon University in Brandon, Manitoba, Canada. He also taught international relations, security studies and strategy with the Department of Political Studies at UofM and at the International College of Manitoba.
Emmanuel Goffi holds a PhD in Political Science/International Relations from Science Po-CERI. His dissertation title was: "Supreme sacrifice: A critical approach of the construction of a myth. French officers and the death pro patria in the context of the conflict in Afghanistan". He also holds a master's degree in political science "International affairs – Conflicts and Security" from Science Po, and a research master's degree in political science "Geostrategy, defence and security" from the Institut d'Etudes Politiques d'Aix en Provence. He is the author of Les armées françaises face à la morale : une réflexion au cœur des conflits modernes (Paris : L'Harmattan, 2011). He co-edited and contributed to an edited volume of more than 40 contributions about drones: Les drones aériens : passé, présent et avenir. Approche globale [Unmanned Aerial Vehicles: past, present, and future. A global approach] (Paris: La Documentation française, coll. Stratégie aérospatiale, 2013).
Emmanuel's current researches focus on the ethical aspects of defence and security issues with a concentration on the dronization and robotization of the battlefield. He also works on peace operations in the Sahel-Sahara Region. In his work, Emmanuel mainly uses the constructivist approach of security studies. Dr Emmanuel has received numerous awards & honors  Some are:  Voluntary Military Services Medal  French Air Force(August 2010)
National Defense Medal French Ministry of Defense(January 2004)