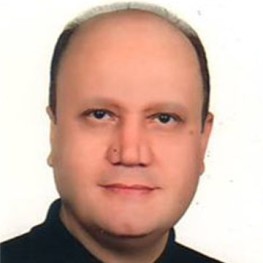 Gholam Reza Azari
, Ph.D.
Director (Media Communication), Global Listening Centre.
Asst. Prof. : Azad University, Tehran.
GLOBAL LISTENING BOARD
Gholam- Reza Azari Ph.D. is renowned Assistant Professor of Communication Science's at Azad University of Tehran (Department of Communications in Central Branch) and a Visiting Professor at University of Tehran in Group of Communications and Depended Universities as the Lecturer & Translator and Investigator of the Centers for Communication and Media Research at Tehran City.
Dr Gholam proficient in three Languages. Persian (Professional working proficiency) English (Limited working proficiency) Russian (Elementary proficiency)
His Works & Interest on History and Philosophy of Communication Science, Theories of Communication (Human-Mass), Film Studies , Research Methods in Mass Communication ,Rhetorical Communication ,Communication Thinker's Monograph , and Its Fields in Theory and Practice. He has produced over 30 papers and 12 Books presented at numerous Journal's and Iranian Publishers & Conferences. He has published extensively in Media and Communication journals and is a contributor to the International Encyclopedia of Communication (Volume 1/Edited By:Wolfgang Donsbach/Wiley-Blackwell; First edition :April 28, 2008) as Translator of Persian. His Translated Last book on Communication titled "Critical Communication Studies:Essays on Communication, History and Theory in America" (By: Hanno Hardt/Routledge; First edition:April 10, 1992) was published in the Winter of 2012 by khojasteh Press in Iran. Dr. Azari has lectured to Communication and Media Studies audiences & Experts in the Iranian Association of Cultural Studies and Communications in University of Tehran, University of Shiraz and Azad University on Philosophy of Communications, History of Communications, Non-verbal Communication, Intrapersonal Communication, Interpersonal Communication, Theories of Communications, Communicative Relationships, Film and Human Communication. He has been interviewed by local and national media about his work including stories in Tehran Newspapers and Radio Living Dialogue. He maintains with Facebook, and a blog of Communication Science with Issues on Media and Communication.