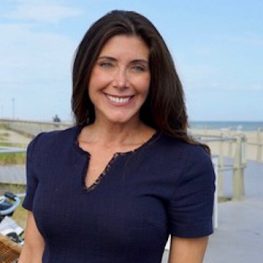 Gina Marcello
Ph.D.
, Global Listening Centre.
Gina Marcello, Ph.D. is highly sought after speaker, college professor, author, filmmaker, and corporate training strategist. She has designed and facilitated over 500 workshops in 175 different organizations across the United States including many Fortune 100 companies.
The ever changing landscape of social media marketing requires a bit of technology savvy, coupled with an understanding of how to drive sales. Gina is passionate about teaching others how to navigate the diametrically opposed forces of art and science required for success in today's highly competitive market place.
Gina recognized the need for marketing and advertising education of real estate professionals after working closely with a highly select group of high producing residential and industrial agents.
Partnering with Caplan is one way to help those who need it most. She states, "The part-time agents who wants to grow their business but can't afford to pay an agency or the full-time agent and broker who want to take their marketing efforts to the next level but are not sure what to ask the agency they might be working with. I want to provide agents and brokers with the tools and information they need to make informed social media marketing decisions."
Her workshops are highly interactive, rooted in easy to understand scholarly and business research, and utilize multimedia.