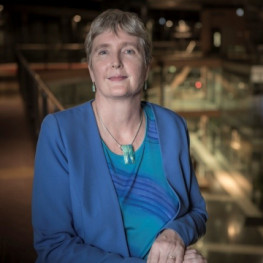 Grace McCarthy
Director, Global Listening Centre.
Dean : Sydney Business School,
University of Wollongong.
GLOBAL LISTENING CENTE
Dr Grace McCarthy is a respected name and renowned person in business coaching in Australia. Presently Dr Grace is  Dean of the Sydney Business School, University of Wollongong, and was previously Associate Dean (Education) for the Faculty of Business, University of Wollongong.
Dr Grace has a Ph.D. in the Field Of Study Organizational Leadership from The University of Manchester. She has completed a prestigious course named Company Directors Course from the Australian Institute of Company Directors in the year 2012. Dr Grace completed the MBA at Henley Business School in the year 1993.
Dr Grace's research focuses on contemporary leadership practices, in particular coaching and mentoring. Her book, Coaching and Mentoring for Business, was published by Sage (London) in 2014. Grace draws on her educational research and her many years' experience in senior roles in multinational enterprises to enrich her teaching and learning practices. She developed the Master of Business Coaching in 2008, and in particular stresses the importance of truly listening to others. In 2012 Grace was awarded an Australian Government Office of Learning and Teaching Citation for Outstanding Contributions to Student Learning for 'using a coaching approach to inspire a love of learning among students and colleagues'.