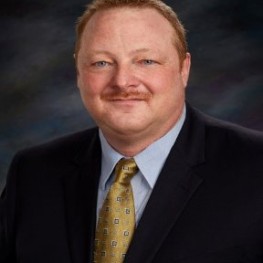 Greg Jensen
Director (Health Care), Global Listening Centre.
Ex Asst Director / Ex Health Care Admin : Florida Gulf Coast University (UK)
GLOBAL LISTENING CENTRE
Mr. Greg Jensen MEd , MBA is a solutions based healthcare administrator who seeks to deliver high value outcomes in patient engagement, experience and safety. Bringing a wealth of experience from the healthcare, higher education and hospitality industry; Mr. Jensen seeks to build teams that cultivate and provide exceptional customer/patient as consumer experiences based on the transactional nature of communication. Positive relationships are manifest in allowing one another opportunities to both speak, and listen to the expressions of others – being able to understand one another at a deeper level builds trust both personally and organizationally.

Mr. Jensen first became interested in listening based communications during classes in psycholinguistics while completing undergraduate work. He went on to attend the University of Georgia – completing a Master of Education in Human Resource and Organizational Development where he studied among other topics, Gender and Ethnicity, Organizational Psychology and the role they play in institutional and personal communication; especially in the Learning and Development of Adults.  Mr. Jensen later earned an MBA from Millsaps College in Jackson MS., where he took a particular interest in Healthcare Marketing, seeking opportunities for healthcare organizations to market communicate messages that imparted trust and engagement in personal well-being. Mr. Jensen recently certified as a Lean Six Sigma Black Belt – Healthcare.

Using key learning from his educational background, Mr. Jensen has successfully assisted healthcare and higher educational institutions to achieve national and programmatic accreditation.Mr. Jensen developed the first professional development certificate program for the State of Georgia's Probate Court personnel – basing much of the programing on active listening and stakeholder assessments. He has helped to develop a Professionalism in Medicine program for a leading school of medicine, and has been instrumental in developing e-learning platforms on several occasions. Continuous Quality Assurance, for Mr. Jensen includes listening based communication and is paramount in the patient experience and safety realm to build trust, mitigate risk, and increase engagement.

Previous Work Experiences

Assistant Director/Healthcare Administrator – Student Health Services – Florida Gulf Coast University

Human Capital Consultant and writer – Innovate with Purpose – with articles published to Human Capital Management

Education Administrator – The University of Mississippi – School of Medicine

Program Assistant – The University of Georgia – College of Education

Health & Safety Specialist – MacMillan Bloedel Ltd.

Hospitality Industry – Consultant and Executive Chef
Professional Involvement
Chief Learning Officer Magazine – Business Intelligence Board, 2012 – 2014

Talent Management & DiversityMagazine – Human Capital Executive Research Board, 2012 – 2014