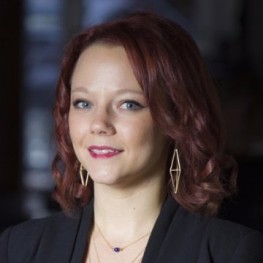 Hali Mc Curdy
Associate Member, Global Listening Board
Marketing Communications at ECC.
GLOBAL LISTENING CENTRE
Hali McCurdy is in Marketing Communications with Eastman Chemical Company. She received her Bachelor's of Science degree in Mass Communication – Advertising from East Tennessee State University where she served as President of the American Advertising Federation student chapter. Once joining the professional world, Hali has continued to volunteer her time to the American Advertising Federation Northeast Tennessee chapter by serving as Program Chair and American Advertising Awards committee member. Hali's expertise include research and digital analysis, campaign strategy, and project management.
Hali is very dynamic and innovative.
Hali thinks that one of the most extolled virtues of all time is selfless service to mankind and this reasons her joining Global Listening Centre.
She believes that the better Listening will make a better world.