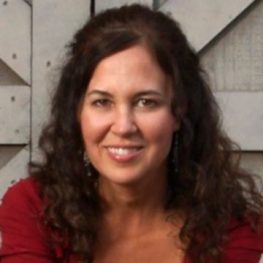 Heidi Petak
Ph.D.
Director, Global Listening Centre.
Adjunct Prof. : Colorado Christian University.
Heidi Petak is a writer, speaker, communication trainer, voiceover artist, and adjunct college prof, passionate about helping people learn to communicate in more life-giving ways.  She holds a Ph.D. in Communication from Regent University, an M.A. in Communication from the University of Arkansas, and a B.S. in Broadcasting from John Brown University As Senior Creative for the innovative consulting company, Hippo Solutions, based in Nashville, Heidi has worked with clients including HCA, Tractor Supply, MARS, Asurion, and the State of TN to help them improve in the area of organizational communication. She has also served as a private communication coach for CEOs and high-level managers in the fields of finance, healthcare, real estate, counseling, and ministry, and has taught communication courses for Indiana Wesleyan, Williamson College, as well as guest lectured at Trevecca Nazarene University and Lipscomb University in the areas of creativity and communication. Engagements have taken her across the U.S. and in Peru, Puerto Rico, South Sudan, Austria, the Czech Republic, and Japan. She currently teaches undergraduates at Colorado Christian University and in the graduate program at Denver Seminary.
In her 20+ years as a voiceover artist, Heidi has voiced hundreds of commercial projects for clients around the world, including The United Way, Lifeway, Nissan, Tri-Star Health Systems, Holiday Inn and World Vision. In ministry, she served for 5 years as the full-time Creative Director for Fellowship Bible Church in Northwest Arkansas. In her work as a writer, Heidi has published 15 musical drama scripts, one of which was nominated for a Dove Award in 2017 (Shepherds and Kings– Word Publishing) as well as marketing copy, devotionals, and her latest project- a biblical investigation of the intersection of communication and faith, Say it Brave. Heidi recently co-founded the Heart Perception Project, an effort with a non-theist, liberal friend from high school, to teach diverse people how to engage in civil discourse through active listening and experience connection despite political differences HeartPerceptionProject.com  DrHeidiPetak.com