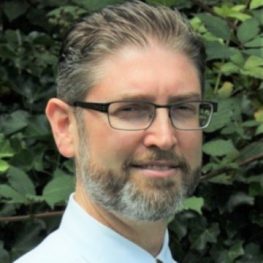 Jason A Miller
M.A., M.Ed.
Director, Global Listening Centre.
Jason Miller is an educator with more than twenty years of experience working with students and teachers at the primary, secondary and post-secondary levels. He holds a Master's degree in International Studies from the renamed Josef Korbel School of International Studies at the University of Denver, focusing his studies on Middle East area studies and education.  Jason also earned a Master's degree in Education from the Commonwealth of Virginia's George Mason University, where he specialized in secondary education and the social sciences. While obtaining this education, Jason travelled and studied throughout the Middle East and North Africa, where he gained an appreciation for the variety of cultural practices and experiences in the region. This education and experience imbued in him the desire to bring people together, to learn from each other, and gain a greater respect for all peoples and cultures by effectively listening.
Mr. Miller taught communication skills to students who had completed their secondary education and were about to embark on their desired area of service. Here he learned the importance of interpersonal communication and respectfully listening. Later, Jason worked with Native Americans in primary school, developing his cultural competence and learning to work with families from cultures different than his own culture. In 2010, he was awarded the Claes Nobel Educator of Distinction by the National Society of High School Scholars and has several other honours' related to the social sciences and education.
Currently, Jason works for the State of Washington bringing together state agency employees and educational leaders to learn from each other and develop effective skills in order to improve the education process. He has developed and led workshops throughout the state seeking to increase understanding of federal and state laws while learning from the practical experience of other educators. He has developed state guidance documents to support early learning and collaborative approaches to program development. Nationally, Jason was elected to serve on the Board of the National Association of ESEA State Program Administrators, the purpose of which is to strengthen the leadership role of education professionals working with disadvantaged children.
Throughout his career, Jason has sought to develop his communication skills and teach others to LISTEN with respect and compassion.