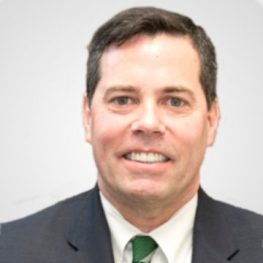 Jeff Senese
Ph.D.
Advisor, Global Listening Centre.
President : Saint Leo University
GLOBAL LISTENING CENTRE
Dr. Jeff Senese, is the President and also the Provost and Senior Vice President for Academic and Student Affairs works closely with all academic and student affairs areas at the university and with university administration to achieve the goals and aspirations at one of the largest Catholic University in the United States.  The Provost at Saint Leo University is the Chief Academic and Student Affairs Officer working with the deans of the colleges at the main campus as well as with faculty and their leaders at the more than 30 delivery locations in the United States as well as in online programs.  Academics is focused on creating a platform for continued excellence, data driven and innovative actions, focusing on student learning in all aspects of their life at the institution and collegial and collaborative forward progress.  Leadership of the academic identity of the institution and the actions to implement that focus/plan is a key activity. Dr Senese believes that effective Listening is the most important key factor to success specially when it comes to education . Educators must be great listeners to be great educators.
Prior to joining Saint Leo University, Senese was the Provost and Vice President for Academic Affairs at Cardinal Stritch University, he was the Vice President for Academic affairs and Vice Provost for Johnson & Wales University's (JWU) Providence Campus (11,000 students), and he served as the chief academic officer of the main campus, providing leadership and direction to all aspects of academic programming, the school and college deans, library and many other campus academic matters. In this role he worked collaboratively with the university provost's office, campus deans, chairs and faculty across all colleges, student academic services, student affairs and other key campus and university stakeholders including the national admissions network and international recruitment and academic relationships.
Senese joined JWU after serving as the vice president for academic affairs and dean of faculty and professor at Philadelphia University.  Senese's additional academic experience includes the positions of vice president for academic affairs, Mount Ida College in Newton Centre, Mass.; chief academic officer and director of academic affairs, The Pennsylvania State University's Wilkes-Barre Campus; associate dean, University of Baltimore's Yale Gordon College of Liberal Arts; and assistant professor, Indiana University's School of Public and Environmental Affairs in South Bend, Indiana, a tenured associate professor at the University of Baltimore.
Dr. Senese has traveled and throughout China more than 25 times and was a Fulbright scholar where he lived and worked in Hong Kong.  He has also worked on partnerships and relationships with various institutions and businesses in Guangdong, China as a faculty member and administrator.  Dr. Senese also worked as the institutional representative for Regents College in London.  He also led the founding of a campus center in Milan, Italy and oversaw a second center in Rome, Italy and signed agreements with several institutions in India to help establish partnerships and joint-programs.  Dr. Senese has also traveled throughout South Africa to help to build academic partnerships.
The extensive list of Senese's academic achievements beyond his teaching roles include the publication of the book "Applied Research Methods in Criminal Justice and Criminology," dozens of professional articles, book chapters and editorials.  He has been highly involved in grant writing and projects, development, fundraising and community service.  He has also presented an impressive list of papers, made appearances on various media outlets and served as a speaker for many educational and community conferences and events.
Senese received his Ph.D. from Michigan State University's School of Criminal Justice 1992. He also holds a Master's of Arts degree in criminology from Indiana State University 1988 and a Bachelor's of Science degree in administration of justice from The Pennsylvania State University 1982.