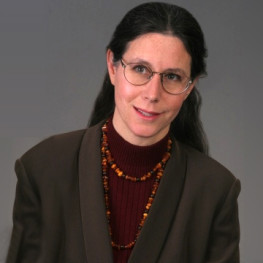 Jennifer Grau
Director (Communication in Health), Global Listening Centre.
Grau Interpersonal Communication, USA.
Jennie Grau is President of Grau Interpersonal Communication, formerly Taliaferro/Grau Associates, a firm specializing in enhancing the speaking, listening, and conflict management skills of individuals, teams, and organizations. Jennie has over 20 years experience conducting workshops, coaching clients, facilitating groups, and presenting to a wide variety of organizations. Her creative and exciting programs strengthen teams, develop leaders, empower presenters, and drive innovation. She has been a change agent for numerous businesses and community development organizations as well as taught university courses in Rhetoric, Persuasion, Gender, Interpersonal and Organizational Communication.
As a facilitator of adult learning Jennie conducts speaking, listening, and conflict resolution programs for corporate clients, non-profit organizations, and educational institutions. She works with Federal, State, and Municipal governmental organizations.
Jennie's public speaking has brought her before a wide range of people, in a variety of contexts. She has addressed bankers and business associations as well as community groups, religious congregations, and Kiwanis and Rotary service clubs. She has presented before city councils, Mayor's Cabinets and the Michigan State Legislature. She has also made numerous television and radio appearances. Her work has been noted in the Wall Street Journal, US News & World Reports and Lansing State Journal. In 2011, Jennie received the Business of the Year award from The International Listening Association.
Jennie has been a member of many professional associations including: International Communication Association, the Speech Communication Association, the International Listening Association, and the American Society for Training and Development. She received her B.A. from Oberlin College, her M. A. from Michigan State University, and has completed four years of doctoral course work in organizational and interpersonal communication at Michigan State University. Jennifer has written and presented a variety of papers. She is published in both social science and business professional journals.
Academic Papers
Flynn J., Valikoski T., Grau J., (2008) International Journal of Listening, Volume 22, Issue 2, July 2008, pages 144-151.
Grau, J.M. & Borchgrevink, C.P. (1993). Doing more with less, Hospitality and Tourism Educator, 5, 67-69.
Grau, J.M., & Roberto, AJ. (1993). The integrative distributive "coding scheme": A critique and revision of Donohue, Diez and Hamilton. Paper presented at the Speech Communication Association, Miami Florida. Grau, J.M. (1990). Too much of a good thing: A look at feedback specificity, knowledge and perceived understanding. Research proposal presented at the Midwestern Organizational Communication Mini-Conference, Purdue University, West Lafayette.
Grau, J. M., & Grau, C. A., (2004) "New Communication Demands of the 21st Century Work Place, International Listening Association Ear Piece.
Johnson, J.D., Meischke, H., Grau, J.M. & Johnson, S.H. (1992). Cancer related channel selection Health Communication, 4, 183-196.
Miller, V.D., Johnson, J.D., & Grau, J.M. (1994). Antecedents to willingness to participate in a planned organizational change Journal of Applied Communication Research, 22, 59-80. Maduschke, K.M., Grau, J.M., & Marshall, A.A. (1995). Learning with popsicle sticks: An evaluation of the effects of organizational simulations on student learning. Paper presented at the International Communication Association, Albuquerque, New Mexico. Wilson, S.R., Whipple, E.E., & Grau, J.M. (1993).An attributional model of reflection enhancing regulative communication by parents in a community family growth center. Paper submitted to the Speech Communication Association. Wilson, S.R., Whipple, E.E., & Grau, J.M. (1995). Reflection-enhancing regulative communication: How do parents vary across misbehavior situation and child resistance? Journal of Social and Personal Relationships. Handbooks and Training Manuals Taliaferro/Grau Associates (1996). Perfecting Your Presenting Skills. Brooklyn, New York. Taliaferro/Grau Associates (2005), , The Power of Listening Lansing Michigan. Comerica Bank (1996). Chapter 2: Working Together & Chapter 3: Choosing Projects, in: The Detroit Community Handbook, The Jackson Community Handbook, and The Midland Community Handbook. Michigan Department of Education. (1988, 1989 & 1990). MOIS Application Training Manual. Lansing, Michigan. Oberlin College (1984). Handbook for Psychology Majors. Oberlin Ohio.