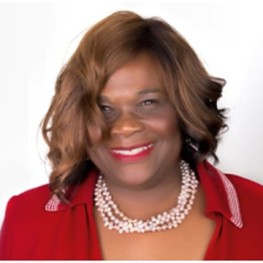 Jo-Ann Rolle
Ph.D.
Director, Global Listening Centre.
Dean : School of Business Medgar Ever College
Dr. Jo-Ann Rolle is the Dean for the School of Business at Medgar Evers College, a division of The City University of New York (CUNY) system. Dr. Rolle has over three decades of experience in higher education, corporate and government operations. She has over ten years of higher education administration experience, seven years of which are at the Chief Officer level. She has served in senior level positions in a broad spectrum of public and private colleges and universities. Dr. Rolle holds the Bachelor of Business Administration from the University of Miami; she earned a Masters of Arts in Economics from Southern Illinois University in Edwardsville; and completed the Ph.D. in Economics at Howard University. She is a former Administrative Fellow of Harvard University and former fellow in the Price–Babson Symposium for Entrepreneurial Educators. Dr. Rolle is also a former George Washington University Rehabilitation fellow and also served as an IBM visiting professor to Hampton University. Throughout the last two decades, Dean Rolle has been a results-oriented, collaborative, and accomplished executive in C level positions in both private and public institutions. She has developed teams that deliver new programs, increase funding sources and improve brand recognition. In 2015 the Network Journal recognized Dean Rolle as one of the 25 influential African American women in Business. Jo-Ann believes Listening is like the breath- invisible yet powerful. She once listened for a year before acting because Dr Jo-Ann needed a better understanding of the culture…everything is within context of culture
Dean Rolle has extensive executive leadership experience in higher education, corporate and federal government operations. Her background includes working in multiple Federal agencies; Harvard, Hampton and other academic institutions; IBM and consulting. In academic institutions she has been responsible for academic leadership, academic programs, and student affairs. She has launched multiple undergraduate and graduate degree programs. As an economist, she has taught courses in economics and entrepreneurship.; her areas of expertise include urban economics, human resources, and entrepreneurship.
At Medgar Evers College, under the leadership and support of President Rudy Crew, and Provost Augustine Okereke, Dean Rolle launched the Entrepreneurship & Experiential learning lab (EEL) in the fall of 2015.  Since the EEL launch, Medgar Evers College teams have studied entrepreneurship in ten countries; published in excess of 10 papers; initiated four international agreements and in 2016 coachedthe first woman to win the CUNY-wide SmartPitch competition.  Dean Rolle is sought after as an international keynote speaker on entrepreneurship and economic development.
An interview with Dean Rolle that shares more details on her background, motivation, challenges and goals is provided in the link below.
http://www.intelligenthq.com/features/interviews/interview-with-dr-jo-ann-rolle-dean-for-the-school-of-business-at-medgar-evers-college-city-university-of-new-york/