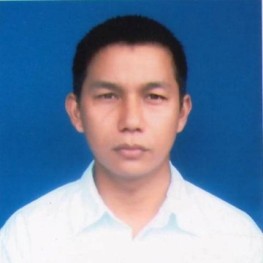 Kamaljit Chirom
Associate Member (Strategy), Global Listening Board.
Asso Prof : North Eastern Hill University, India.
GLOBAL LISTENING BOARD
Kamaljit Chirom Ph.d. (Pursuing) is an Assistant Professor in the Department of Journalism & Mass Communication, North Eastern Hill University, Shillong (India). He is a graduate in Zoology, hold a Post Graduate Diploma in Journalism & Mass Communicaiton, and an M.A. in Mass Communication from Manipur University, Canchipur (India). After qualifying for NET and JRF, Kamaljit began my PhD at Manipur University in the Department of Mass Communication in 2010 is about to finish it. His area of research is Film Studies and the PhD is focused on Manipuri cinema. Besides Film Studies, my areas of interest include cultural communication, advertising and communication theories. Kamaljit has also worked in a Manipuri newspaper called 'Poknapham' for some months just before he took up his post-graduation in Mass Communication. Till now, he has published three research papers, published a translated novel and a translated book of Manipuri folktales, and have been a compiler for a Manipuri language dictionary published in 2013. He has presented three seminar papers and a workshop paper. Kamaljit have attended courses on film appreciation, citizen journalism, and documentation of dance in films. Presently Kamaljit Chirom a Life Member of Manipuri Sahitya Parishad Meghalaya, an organisation of Manipuri literature, since 2013.
Mr Kamajit is very concerned about the consequence of poor listening and it determined to make Listening Skills develop in his region first. He is developing very small innovatice ideas so that people develop Listening Skills and be successful in life.