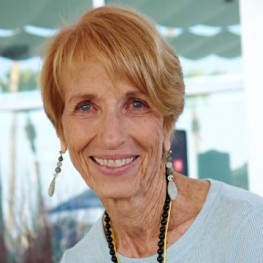 Kay Lindahl
Director, Global Listening Centre.
Kay is a Certified Listening Professional. She is a dedicated spokesperson for the interfaith movement, an ordained interfaith minister and an Honorary Canon to the Cathedral Center of St. Paul in the Episcopal Diocese of Los Angeles.
Kay Lindahl is the founder of The Listening Center in Long Beach, CA, USA. She conducts workshops and retreats around the world on the sacred art of listening for religious, spiritual, community and business groups.
Kay is on the Board of Directors for Women of Spirit and Faith and The Immortal Chaplains Foundation. She has participated in and presented at the Parliament of the World's Religions Conferences, and currently serves on the Ambassador Advisory Council for the Parliament. Kay is a past trustee of the Global Council for the United Religions Initiative and Past Chair of the North American Interfaith Network.
Kay is the author of "The Sacred Art of Listening: Forty Reflections for Cultivating a Spiritual Practice," and "Practicing the Sacred Art of Listening: A Guide to Enrich Your Relationships and Kindle Your Spiritual Life" and "How Does God Listen?" a children's book as well as co-editor of "Women, Spirituality, and Transformative Leadership: Where Grace Meets Power."