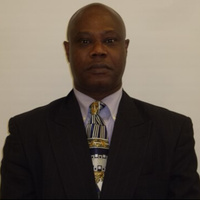 Kenneth U. Chukwuba
Ph.D., MBA
Director (Corporate Listening) , Global Listening Centre.
Assoc. Prof. : Southwest Minnesota State University.
Dr. Kenneth U. Chukwuba has been with Southwest Minnesota State University since 2016, where he serves as Associate Professor (tenured) in the Business, Innovation, and Strategy Department. He received his Ph.D. in Management with a concentration in Leadership and Organizational Change from Walden University in Minnesota, M.B.A. from Webster University Missouri, and B.S. from Columbia College Missouri. Dr. Chukwuba also completed coursework in Disruptive Strategy at Harvard Business School and Inter-culturally Speaking from Oxford University.
His areas of specialization are strategic management, leadership, and organizational change management, international business, and international management. He serves on the Advisory Board for DECA (Distributive Education College of America) as a Board member. Dr. Chukwuba belongs to the following academic and professional organizations and serves as a reviewer: Academy of Management, Midwest Academy of Management, The Southern Management Association, and Society for Advancement of Management, and Editorial Board Member of the Strategic Journal of Business & Change Management.
Before arriving at Southwest Minnesota University, Dr. Chukwuba was a Visiting Professor at the Waldorf University of Forest City, Iowa. His research interests are in the areas of strategic management, international business, and organizational leadership.