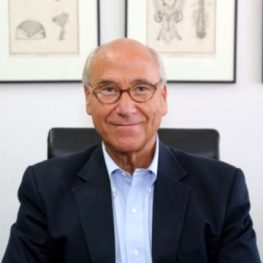 Kenneth Youngstein
Director (Healthcare Listening), Global Listening Centre.
CEO : Biocom LTD, Switzerland.
Mr. Kenneth P. Youngstein is the CEO, BIOCOM Ltd HQ Zurich, Switzerland is an agency specialized in the design and production of educational programs and marketing communications for the healthcare field. Founded in New York City in 1978, BIOCOM has been headquartered in Zurich since January 1992 and incorporated in Switzerland in 1999. Kenneth has been doing work since 40 years in the field of listening.
Educational Background :
Kenneth graduate from UNIVERSITY OF GEORGIA, ATHENS, in 1973 RUTGERS UNIVERSITY, Neuropsychiatric Institute, New Jersey College of Medicine and Dentistry, PISCATAWAY, N.J., Ph.D. program in neuropsychology(1975-1977).
DOWNSTATE MEDICAL SCHOOL, BROOKLYN, N.Y., Dept. of Psychiatry, Ph.D. program in neuropsychology(1971-1973).
Pro Bono Activities:
Orbis International. (2012 – Current) Development of a wide range of educational programs for professionals and patients for the diagnosis and treatment of eye diseases in children and adults, throughout Africa, Asia and Latin America.
Room To Read (2015 – Current) Development of childrens' books with health themes – in local languages with local illustrators. The Singing Tree, developed in cooperation with Orbis, has been adapted for 8 countries, in 20 languages.
Beyond Capital Fund (2015- Current) Advisor to the Board on health related Social Investment projects. Treasurer of the Swiss division.
Foundation for Health and Mind Development (2018 – Current) – Director. Responsible for project funding, program development, production, and delivery.
DIRECTOR OF COMMUNICATION AND DEVELOPMENT –  NEW YORK–NEW JERSEY REGIONAL TRANSPLANT PROGRAM, THE NEW YORK BLOOD CENTER, NEW YORK CITY. (1975 – 1978)
Developed and produced local and national programs for professional, public, and patient education relating to organ donation and transplantation.  Coordinated the procurement and distribution of organs for transplantation.  Worked as part of the team that developed the United Network for Organ Sharing (UNOS), the national organ sharing system for the US.
Related positions, during this period, include:
Chairman, Medical-Legal Committee, American Association of Tissue Banks (AATB) – Edited first review of organ donor laws in the US.
Chairman,  Education Committee, AATB.
Organizer and Co-Chair, International Conference on Brain Death – New York Academy of Sciences – 1978.
DIRECTOR –  VILAB II, ROBERTSFIELD, LIBERIA (A DIVISION OF THE NEW YORK BLOOD CENTER) (1974 – 1975)
Founded and administered this innovative facility, advancing the humane use of chimpanzees in biomedical research. Animals were captured by the laboratory staff, maintained at the center for a limited time, utilized only for non-lethal/non-toxic/non-infectious disease research, and returned to protected forest preserves. Development of diagnostic tests and vaccines for hepatitis B.
RESEARCH ASSOCIATE – NEW YORK UNIVERSITY MEDICAL SCHOOL – DEPARTMENT OF NEUROLOGY (1977-1988)
LECTURER (Primate Behavior / Primate Colony Management) & RESEARCH ASSOCIATE – DOWNSTATE MEDICAL CENTER, DEPT. OF PSYCHIATRY, BROOKLYN, N.Y. (1971 – 1973)
RESEARCH ASSOCIATE – YERKES REGIONAL PRIMATE RESEARCH CENTER, ATLANTA / LAWRENCEVILLE, GA. (1969 – 1972)
GAME & FORESTRY OFFICER – BUDONGO CENTRAL FOREST RESERVE, UGANDA (1967-69)
AWARDS:
CINE Golden Eagle, International Film and TV Festival of New York, The U.S. Industrial Film Festival, The Chicago International Film Festival, The San Francisco Film Festival, The American Journal of Nursing, The Society for Technical Communication, The Columbus Film Festival, Health Sciences Communications Association, The Rx Club, Medical Media Association, Festival de la Communication Medicale (France), BUPA (UK).