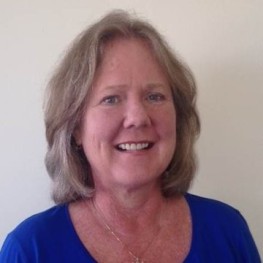 Kimberly Batty-Herbert
Ph.D.
, Global Listening Centre.
Dean of Arts & Sciences : South Florida State College.
Dr Kimberly Batty-Herbert is Doctor in Philosophy from New Mexico State University and also Degree in Education. She has done her Masters in communication.
A native of Pennsylvania, Dr. Kimberly Batty-Herbert, spent nearly two decades teaching listening and speech communication at the college and university levels in New Mexico. More recently, she has served as an administrator at Broward College and South Florida State College. As Dean of Arts & Sciences at SFSC, Kimberly supervised the transfer function of the college including academic dual enrollment. She has been instrumental in leading several initiatives such as launching AVID programming (the 1st collegiate chapter in Florida), a Summer Bridge Program for underprepared high school students, STEMQuest for elementary and secondary student enrichment, and Educational Program Assessment for institutional effectiveness. Professional learning has included serving as both on and off site reaffirmation committee member for Southern Association of Colleges & Schools Commission on Colleges (SACSCOC) as well as numerous leadership academies. Listening remains the cornerstone of her leadership and educational philosophies.
Kimberly utilizes her listening understanding and servant leader conviction as a member of Rotary, Chair of the Ridge Area ARC Foundation, the ARC Board of Directors, the Community Board of Big Brothers/Big Sisters, and as advisor of SFSC Rotaract. She is a past president of the International Listening Association that brought opportunities to share her listening message across the United States and internationally.
HONORS & AWARDS:
Ex-President International Listening Association
Paul Harris Fellow (2014)
Director of the Year, Avon Park Chamber of Commerce (2013-14)
NISOD Excellence Award, NISOD (2013)
SFSC President's Award, Outstanding Administrator (2012-13)
AFC Region IV, Lifesaver's Award (2012)
Butler County Community College – Distinguished Alumni (2008)
Leadership Highlands (2008)
Mentor of the Year – Broward Community College (2007)
Florida Leadership Academy (2005-2006)
Broward Community College Management Leadership Certification (2005)
New Mexico Press Women Communication Award (2000) (2004)
Special Recognition Award – International Listening Association (2003)
Who's Who Among American College Teachers (1998) (2002) (2004)
NISOD Excellence Award – University of Texas at Austin (2000)
Phi Theta Kappa Honor Society– Honorary membership