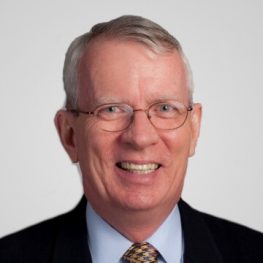 Kirk Hazlett
MBA, APR. Fellow PRSA
Chair (Ethics) & Director (Strategy), Global Listening Centre.
ADJ Prof at University of Tampa
Kirk Hazlett, APR, Fellow PRSA,is Adjunct Professor of Communication at the University of Tampa (FL). Prior to this, he was Associate Professor of Communication/PR at Curry College in Milton, MA, for more than a decade. Mr Krik is M.B.A. Golden Gate University, holds Certificate in Defense Language Institute/English Language School and Defense Information School/Public Affairs Officer Course. Mr Kirk Hazlett has a passion for listening and has been promoting listening through his various good works.
A long-time and actively-involved member of the Public Relations Society of America, Kirk was appointed in January 2018 as PRSA Tampa Bay's first Ethics Officer and has launched an active awareness program to help guide members through ethical challenges. In addition, he is chair of the Chapter's PRSSA/New Professionals Committee.
Before moving into academia, Kirk practiced nonprofit and government public relations and marketing for more than 35 years in the US as well as Asia. During his professional career, he managed communication programs for healthcare and member services organizations as well as the US Army and US Air Force in Vietnam, the Philippines and the United States. He also provided consulting services for both the Manila and the Singapore Red Cross.
Kirk has served as a member of PRSA's national Board of Directors and has held leadership positions with PRSA'sBoard of Ethics and Professional Standards, as well as PRSA's Educators Academy, Northeast District, and the Boston and Hawaii PRSA chapters.
He was inducted into PRSA's College of Fellows in 2009 and, in addition, has been presented with three lifetime achievement awards, one from PRSA Boston, one from the Publicity Club of New England, and one from PRSA Tampa Bay, in recognition of his contributions to both the profession itself and to countless hundreds of professionals worldwide.