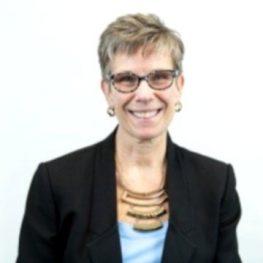 Laura Janusik
Ph.D.
Director, Global Listening Centre.
Prof. : Rockhurst University.
Dr. Laura Janusik is regarded as one of the world's top researchers & educator in the field of Listening .
Laura Janusik (Ph.D., University of Maryland at College Park, USA 2004, MBA, Rockhurst University, USA 2013) is Professor of Communication at Rockhurst University where she holds the McGee Chair of Communication.
She is recognized as a leading researcher in the area of listening pedagogy, and is published internationally. Dr. Janusik's most recent work is focused on Metacognitive Listening Strategies in the L1 context. She is credited with bringing the psychological concept of Working Memory to Listening research. She acts as a guest reviewer in the area of listening for a variety of journals, including those in Education and Healthcare.
Dr. Janusik is a life member of the ILA, where she served as President from 2010 – 2011. She was inducted into the Listening Hall of Fame in 2016. She is a standing member of the editorial board for the International Journal of Listening. Dr. Janusik is a Certified Listening Professional through the ILA.
Dr. Janusik has received several awards for research, teaching, and service.
In addition to her academic work, Dr. Janusik currently works in consulting and training, most notably in the areas of healthcare, business, and education.