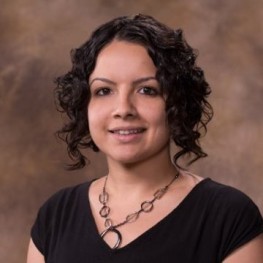 Lauren J DeCarvalho
, Ph.D.
Director (Flim & Media), Global Listening Centre.
Asst. Prof. : University of Arkansas,
Director : Film Appreciation Society.
GLOBAL LISTENING CENTRE
Lauren J. DeCarvalho (Ph.D., Penn State University, 2013) is Assistant Professor of Communication at the University of Arkansas, where she teaches Film and Media Studies. Her primary research focuses on analyzing intersections of gender, race, and other identity markers on television. Her most recent project examines portrayals of women inmates on Netflix's Orange is the New Black. For her upcoming collaboration with the Northwest Arkansas Prison Story Project, she was named the recipient of the University of Arkansas' 2016 Community Research Award, which is sponsored by the Bernice Jones Endowed Chair and the Community and Family Institute. 
She has presented her work at the National Communication Association, the International Communication Association, the Society for Cinema and Media Studies, and Console-ing Passions, among other venues. She has published in Feminist Media Studies, Women's Studies in Communication, and has forthcoming articles in Television & New Media and The Journal of Popular Culture. 

For her department, she serves as both Director of Development and Advisor to the Film Appreciation Society. Two events that she has organized for the Film Appreciation Society include speaking engagements from Ms. Geena Davis (Academy-Award winning actor, founder of the Geena Davis Institute on Gender in Media, and co-founder of the Bentonville Film Festival) and Ms. Liz Spaulding (New York Director of the Screen Actors Guild Foundation).