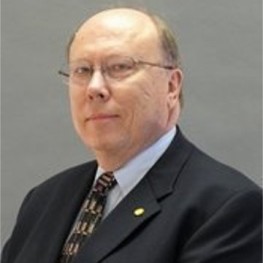 Leonard M "Larry" Edmonds
Ed.D.
Director (Education Leadership & Innovation), Global Listening Centre.
Lecturer Honors Faculty : Arizona State University.
Leonard M. "Larry" Edmonds is a very important name in the field of communication. He is Ph D. from Arizona State University. He has earned his undergraduate, graduate degrees in Communication at Arizona State University (ASU), where he was named a Dessie E. Larsen Fellow during his graduate studies.
Edmonds is a Lecturer in Communication, including courses in Listening, Leadership Communication, Gender and Communication, and Nonverbal Communication. He has also been named Honors Disciplinary Faculty (Barrett, The Honors College) resulting from his direct work with honors students from all ASU campuses. Larry has additionally been awarded two Outstanding Faculty/Teaching Awards at ASU. In 2015, Edmonds was awarded the Robert B. Rutherford, Jr. Fellowship/Scholarship for his work with students who experience emotional and behavioral issues. He is a professional public speaker, listed with various Speakers Bureaus. Some few organisations attached.
Member, International Association for Technology in Education
Member, World Communication Association
Member, International Leadership Association
Member, American Educational Research Association (AERA)
Member, Western Social Science Association (WSSA)
Teacher Educators for Children's with Behavior Disorders.
Robert B. Rutherford, Jr. Fellow
Starting August 2015