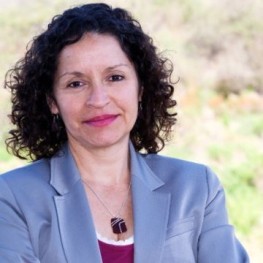 Liliana Castaneda Rossmann
, Ph.D.
Director, Global Listening Centre.
Prof. : California State University, San Marcos, USA.
GLOBAL LISTENING CENTRE
Liliana Castaneda Rossmann Ph.D.is Professor at California University San Marcoa. She is very energetic , positive and famous among her students. She has inspired many for betterment in career. Her Ph D in Communication from the University of Massachusetts at Amherst, where she specialized in conflict, mediation, and dialogue with a focus on language, culture, and identity. . She earned an M.A. in International Peace Studies at the University of Notre Dame in Indiana Her first tenure-track position was at Texas A&M University in Corpus Christi. In 1998, she came to CSUSM where she teaches in the Communication department. Her community involvement includes being a volunteer mediator for North County Lifeline. She also is a member of the City of San José Mayor's Gang Prevention Task Force and is a Spanish-language facilitator for the Parent Project. She is a facilitator/consultant with the Public Dialogue Consortium and the National Coalition Building Institute. She grew up in Tampico, México. At the age of fifteen, she came to Independence, Missouri as an exchange student, where she was graduated from high school. She returned to México to study at the Escuela Normal Superior de Tamaulipas to become an ESL teacher. She then moved to back to Missouri to pursue a B.A. in Communication Studies at the University of Missouri-Kansas City. Upon graduation, she became a management trainee for the United Way of America, which involved two six-month placements each in Fort Worth, Texas, and in Phoenix, Arizona. She was offered a position in workplace communications at the Valley of the Sun United Way. Her next position was at Arizona State University as an information specialist. At ASU, she came in contact with Latinos/as who had earned advanced degrees and who encouraged her to do the same. She lives in San José, California with her husband Walter, their son Maximilian, daughter Emilia, two dogs, and six chickens.