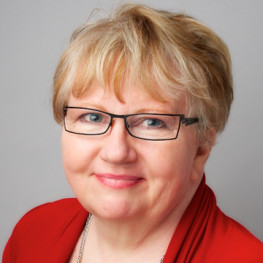 Linda Manning
Ph.D.
Director (Intercultural Economist), Global Listening Centre.
Ex Prof. : Economics University of Missouri-Rolla, Canada.
Linda M. Manning is an renowned inter-cultural economist, currently working as a management consultant in Canada. Prior to immigrating to Canada, she was an Associate Professor of Economics at the University of Missouri-Rolla, in Missouri, USA. She has also taught at University of Illinois—Chicago and Roosevelt University of Chicago. Upon immigrating to Canada in 1999, she continued her academic career, teaching at Algonquin College (teaching time series analysis) and University of Ottawa, teaching economics as well as semester-long courses to faculty on integrating technology into teaching and on effective teaching with diverse students.
This experience along with a research project on leveraging immigrant talent in small business prompted a shift in her career focus—toward understanding the attitudes, values and skills needed for managers to recognize competencies and skills of employees from different cultures. Allocation and management of resources is a fundamental element in economics, and Dr. Manning discovered that cultural differences in organizations, relationships and communities often limit the organization's and individual economic potential. This research led to developing tools and training for maximizing desired outcomes by effective inter-cultural communication and competence.
Her interest in inter-cultural competence has been represented across a number of areas, from listening, technology and learning, to inter-cultural communication. Dr. Manning has authored articles for the International Journal of Listening, Canadian Diversity, Canadian Journal of Career Development, Canadian Journal of Administrative Science, The Journal of Economics and The Journal of Economic Education.