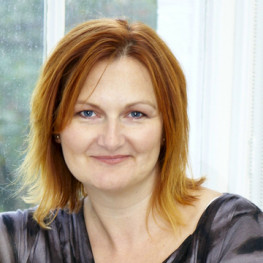 Lyz Cooper
Director(Sound Therapy and Therapeutic Music), Global Listening Centre.
Lyz has been working in the Holistic Health field since 1982 and with sound since 1994. She is passionate about the power of sound and music to help improve health and well-being and enjoys sharing her work. This passion for sound and music as a therapeutic tool has resulted in Lyz Cooper currently being one of the world's most prominent sound therapists, teachers and researchers. In 2000 Lyz founded The British Academy of Sound Therapy, the first sound therapy training establishment to offer formal qualifications in the UK and Europe, offering the most comprehensive and high standard training in the field to date. Her techniques have been changing lives and her research is helping to transform our thinking about the way we use music and sound.
Lyz has diplomas and a Master's degree in education and an MSc in Applied Music Psychology. She has run several research projects which have shown that listening to music composed in specific ways can improve our health and wellbeing. She has conducted projects in schools to help with learning and behavioural difficulties and her latest research is focussing on how sound-induced altered states of consciousness enhance creativity, social skills and improve health – her findings are statistically significant.
There are qualified practitioners of the BAST method working in all areas of the community including mental health, education, neurological care, special educational needs, MS, Parkinson's, Cancer and elderly care. Lyz's musical compositions and music projects have received excellent feedback – listeners have reported becoming pain free, deeply relaxed and uplifted by her 'healthy' music.
The launch of the Radox campaign in 2011 was a turning point – confirming that the mainstream was ready for consciously designed therapeutic music. The piece created by Marconi Union in consultation with Lyz was voted the 'Most Relaxing Music Ever' and came 11th out of 50 in Time Magazine's Top 50 Best Inventions Awards.