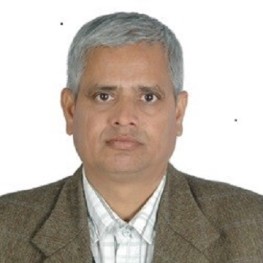 Madhusudan Subedi
Director, Global Listening Centre.
Prof : At PAHS & Tribhuvan University. Nepal.
GLOBAL LISTENING CENTRE
Professor Madhusudan Subedi  is famously know in Nepal for his huge works in healthcare sector. Presently Prof M Subedi is currently working as a Professor of Sociology at Patan Academy of Health Sciences (PAHS) and Tribhuvan University (TU) Nepal. PAHS is a public not-for-profit Health Sciences University dedicated to improving Nepal's rural health by training health workers for rural Nepal. TU is a public and oldest universities of Nepal established in 1959. Professor Subedi teaches 'Sociology of Health', 'Sociology of Ageing and Disability', 'Research Methods in Sociology' in TU, and 'Social Determinants of Health', 'Health Humanities', and 'Qualitative Research in Health' in PAHS. He is Founder Member of Master of Philosophy Programme in Sociology at TU. Professor Subedi has been providing academic input for the Faculty of Humanities and Social Sciences, Mid-Western University and Far-western University of Nepal.
Professor Subedi has worked as a consultant for CARE, DFID, EU, Plan, ILO, NFHP, NLR, SSMP/OPTIONS, UNICEF, UNFPA, WHO, SNV Nepal, Norwegian Ministry of Education, GHK/World Bank, Health Right International, NHRC and several local organizations.
Prof Subedi is Life Member of Nepal Red Cross Society, Nepal Ethno Museum, Professor Chaitanya Mishra Foundation for Social Sciences, Sociological Society of Nepal, and Nepal-Norway Alumni Association.  Prof Subedi  feels Listening is very important in health sector for better benefit of the society.